Nursery, Reception, Year 1 home learning page
To contact a member of the EYFS teaching staff for support with home learning, please email: EYFS@moulsecoomb.brighton-hove.sch.uk
To contact a member of the Year 1 teaching staff for support with home learning, please email: year-1@moulsecoomb.brighton-hove.sch.uk
Learning Support Pack EYFS and Year 1
Whilst your children are not at school, it would be beneficial for them to continue their learning at home. Practising maths, phonics and reading daily will keep their learning fresh in their minds and help keep them occupied. Below are suggested activities or websites the children use at school and can continue to use at home.
Designing and making:
Junk modelling – make houses, cars, rockets, animals etc from old tubes and lids.
Draw flowers, leaves and foods they see around them.
Go for a nature walk and notice the natural things they see, smell, hear etc
Bake something tasty together.
Make playdough together.
Phonics and reading
Spot digraphs in their reading such as th, sh, ch ,ow, oa, ar, ai, ee etc.
Make lists of words that rhyme eg
Sheep
Keep
Feet
beep
Enjoy reading your books at home – even if you have read them before it will help their confidence to re-read well known books.
Use youtube for picture books to read out loud e.g. The very Hungry caterpillar (all the Eric Carle books are online). Read nursery rhymes together.
Maths
Counting carrots, snacks and posing problems eg 'Ben has two carrots and Jo has three – how many altogether?'
Talk about the time of the day and sequencing the events in the day.
2D and 3D shape hunts in the environment
https://www.primarygames.co.uk/pg2/splat/splatsq100.html
***Power Of Reading (and writing)*** - CLPE's 'Take 5' for EYFS, Year 1 and Year 2.
Download and have a try at these:
Beware of the Crocodile (EYFS)
Useful Websites
www.phonicsplay.co.uk Phonics Play (the phonics website we usually use) has decided to make it FREE for this period of time. Username is : March20 and password: home
www.onceuponapicture.co.uk/ - Provides many writing stimuli
https://www.duolingo.com/ - Sign up for free and learn Spanish
https://www.bbc.co.uk/bitesize/primary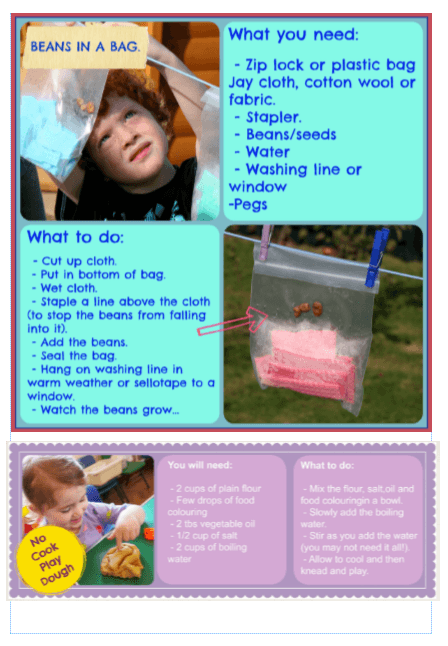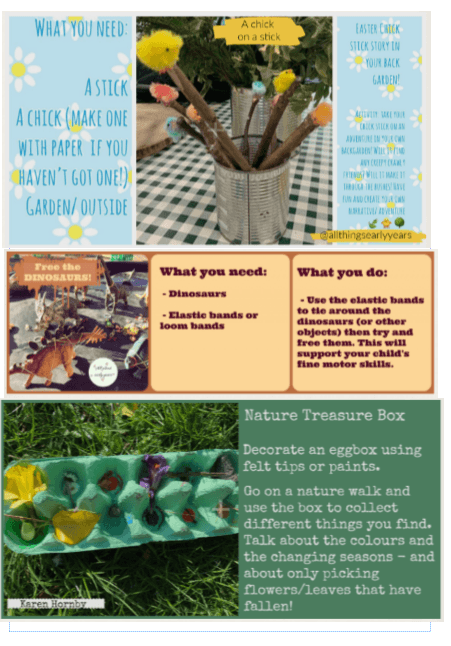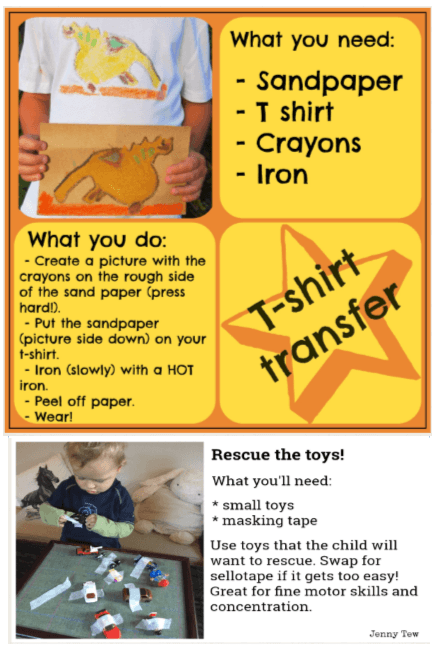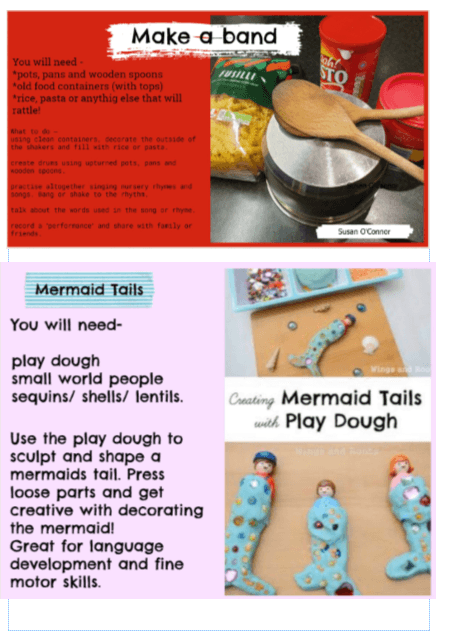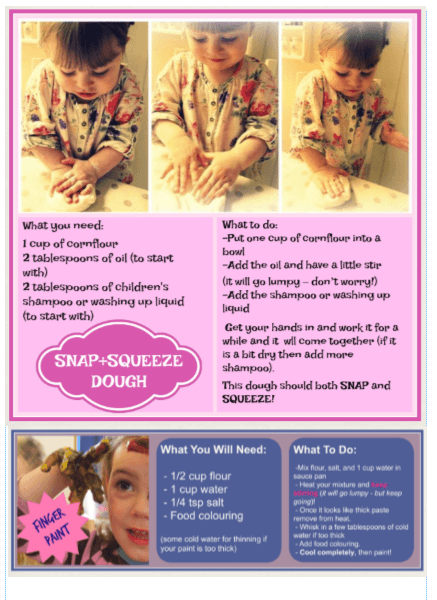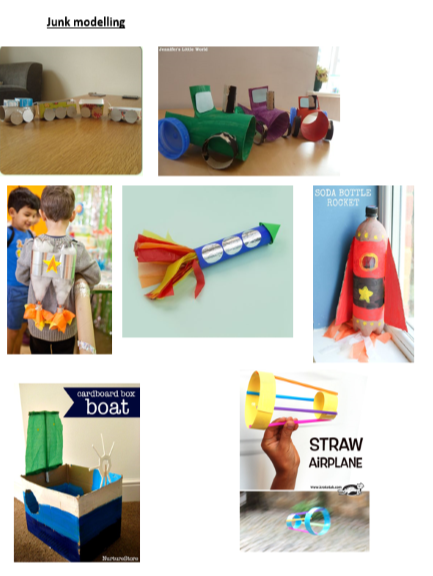 http://krokotak.com/2017/07/straw-airplane/ or write on youtube : straw airplane.
Online maths games: click on earning games (5 to 7years old) and choose from the categories (Place value, addition and substation, ordering, problem solving, shapes, measure, sequencing numbers and counting)
English and reading
Online sounding and reading words : click on earning games (5 to 7years old) and choose from the categories (Letters and sounds, words and spelling, starting to read or stories)
PE
Song
Search on YouTube for:
The big number song

Months of the year

Days of the week
Hope this helps and keep well
EYFS Team and Year 1