Pupils visit Parliament
In 2014 Jenny Jones, a former pupil of Moulsecoomb Primary, returned for a visit. Since leaving school, the Moulsecoomb born-and-bred girl had moved on to become a politician, who was eventually awarded a peerage in the House of Lords as "Baroness of Moulsecoomb". Fast forward to 2018 and another of our pupils, Eliana Iketubosin, went to the Houses of Parliament and made a speech in front of MP's - at only 8 years of age. How did this happen?
Eliana was invited to speak, together with other children from across the country, at a Parliamentary Briefing about the real effects of budget cuts to schools. This was organised by SOS Save Our Schools, an initiative founded by Brighton parents concerned about ongoing reduction in money available for education. Save Our Schools is a growing movement and has parents who act as coordinators of activities at most schools in our city. The coordinator at our school asked around for a pupil who was able to describe budget cuts from a child's point of view. Eliana eagerly came forward as she is an enthusiastic and confident speaker and performer. She came up with her own ideas, which her parents helped put into a speech format.
On Wednesday 10th of October, a minibus sponsored by local community pub The Bevy, took 14 parents and children from Brighton and Hove to the Palace of Westminster. Eliana was kept company by Robert, one of our Year 6's, alongside two parents. They arrived at lunchtime. There was considerable media interest and Eliana, alongside the five other child speakers, was asked to give various television and press interviews. Eliana mastered these with great patience and concentration, like a pro! A group of 80 parents and children from across the country met on the sunny green outside parliament, surrounded by the noisy bustle of tourists, traffic and various protesters. Then it was time to enter Westminster Hall. After passing airport-style security ("No whistles allowed!") they entered the cool and calm interior of the oldest part of the building (the original dates back to 1016), and wandered through long, tall corridors with countless statues, painted ceilings and stained glass windows. The briefing was at the far end, overlooking the Thames.
The 1-hour-long event saw the children sit alongside MP's. Eliana's speech came up first in a room that was so packed with spectators that they spilled out into the corridor. Eliana was brilliant and read her speech without hesitation, followed by big applause. She said: "In July we lost 11 teaching staff, 8 of those were teaching assistants. Those were wonderful people. When we found out in assembly we cried our eyes out." She finished with an urgent plea to all MP's: "Our future as children is in your hands! Please give us the money we need." By the end of the children's speeches many MP's had tears in their eyes and were not ashamed to admit it.
Think what you will about whether children should become involved in grown up politics. But there is no denying that this trip provided a once-in-a-lifetime opportunity for our pupils to visit the seat of our country's democracy, to make their voices heard and learn first-hand about the work of MP's. A truly educational and aspirational day!
Thanks to The Bevy for the free minibus (and to Ian Barnett the driver), and to SOS Save Our Schools for providing Eliana with the unique chance of speaking at the Houses of Parliament.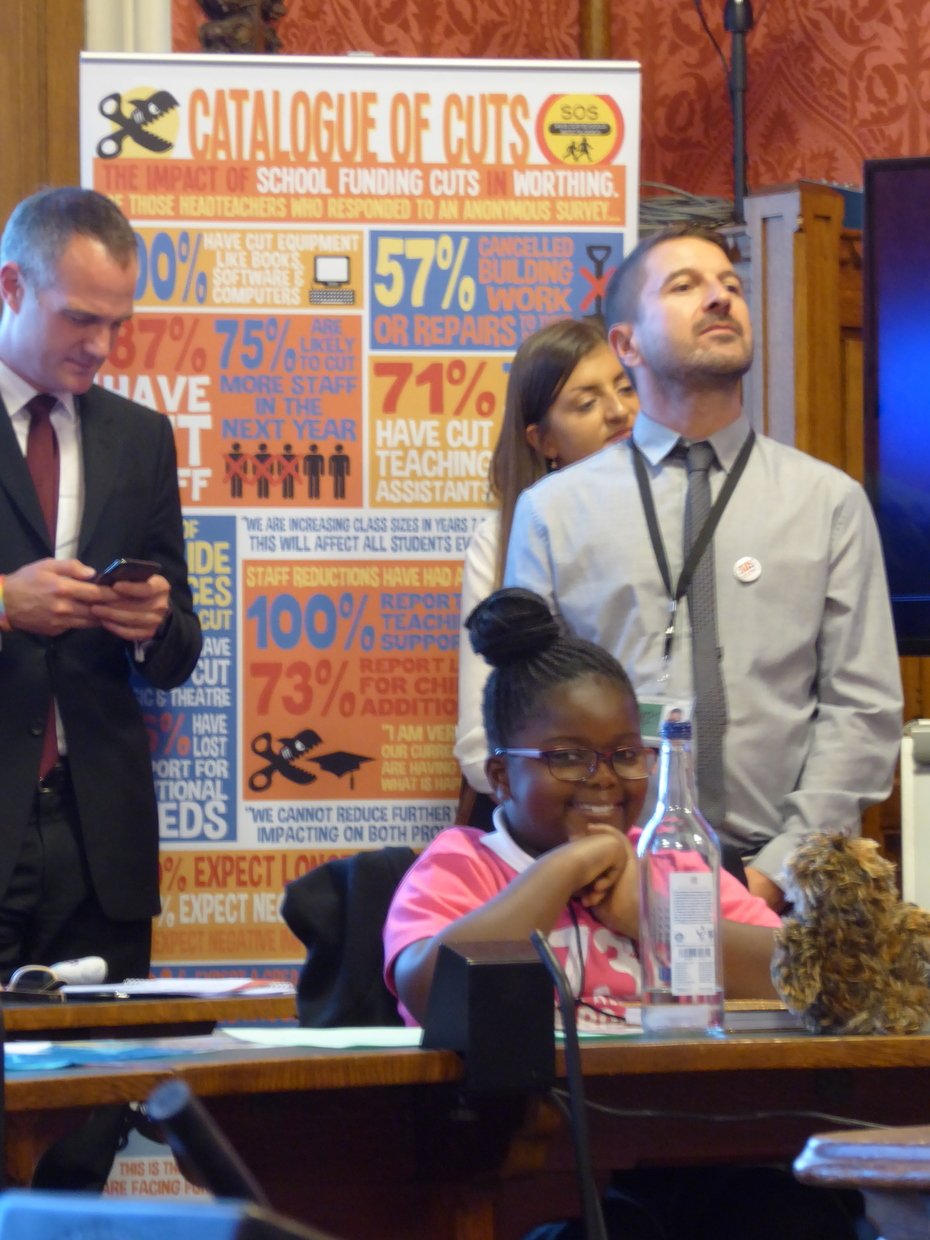 Spring Sing Song 2018
We celebrated spring at Moulsecoomb with some rousing songs and a farewell to Miss Watson who leaves us to cycle around the world. Here is the video we made for her.
Another fantastic book day was celebrated a little late this year due to the snow. A fantastic effort by all, well done everyone for making it such a memorable day.
Art Competition Winners Trip
Mrs Cruddas took art week competition winners Callan, Amaya and Nawal with their guests, Corbin, Ishie and Tharia on a trip to London as a reward for winning the art competition. They went to the National Portrait gallery and you can see them standing in front of the portraits of Michael Rosen and Julia Donaldson. They had a lovely day out travelling on the Gatwick Express to get there. People on the train commented on how well behaved the children were and Mrs Cruddas was extremely proud of them.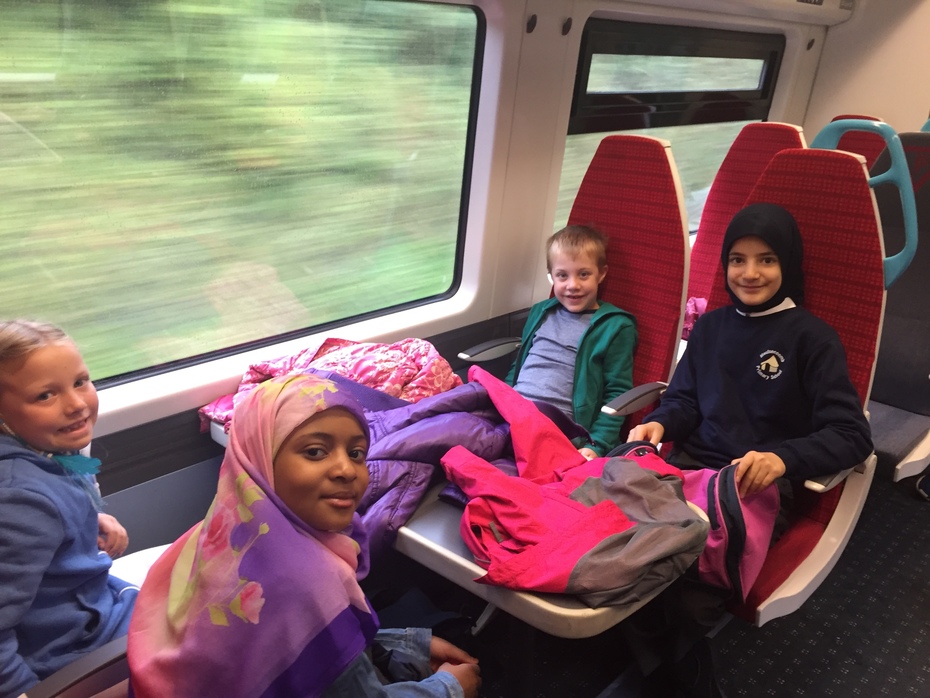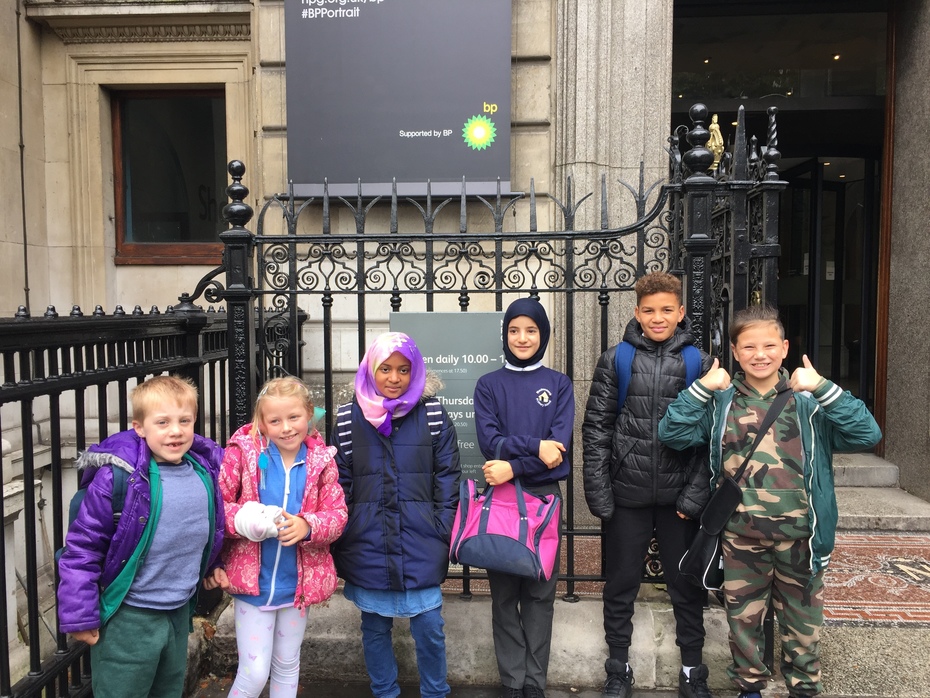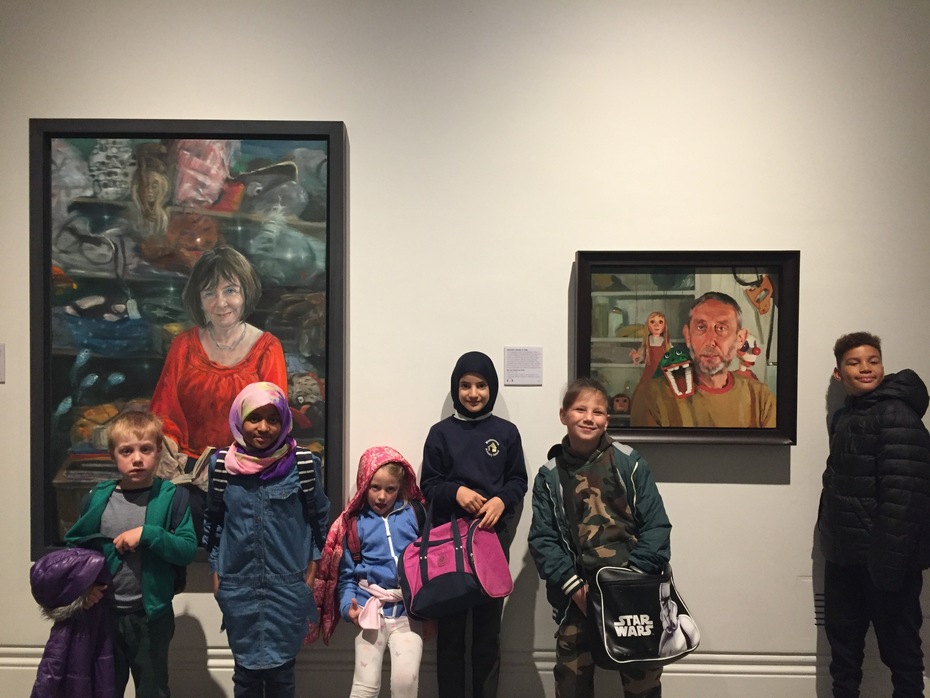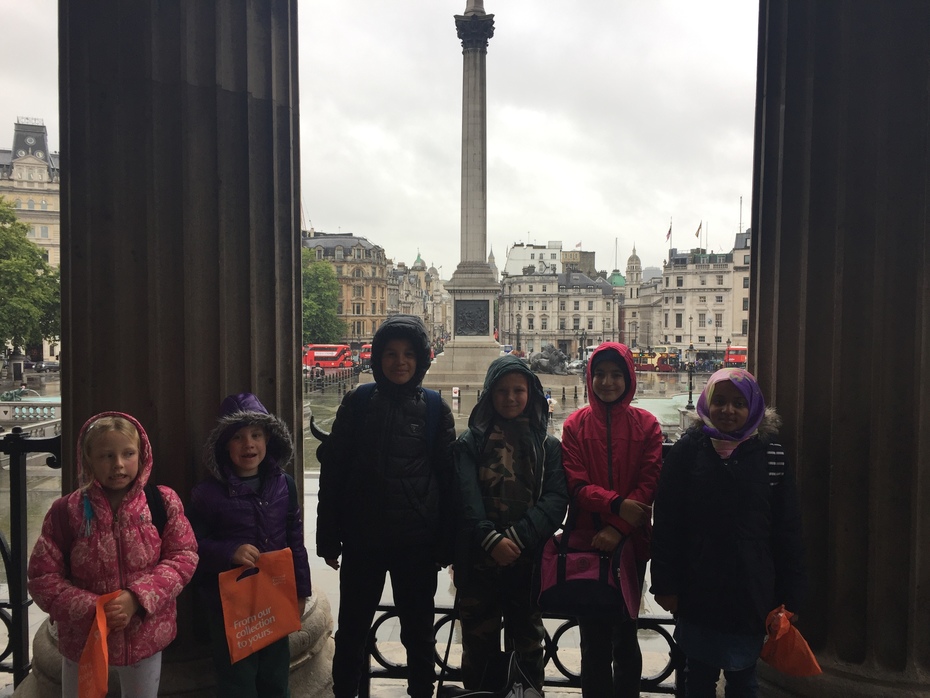 SUMMER FAYRE 2017
Another spectacular summer fayre over, time to celebrate its tremendous success! A huge well done and thank you to everyone who gave up their time to make it such a special day for all, particularly Lana who was the driving force for a second year. Lana you are incredible and do so much for the school, everyone is very grateful to you for all your hard work. Here are the highlights of the day: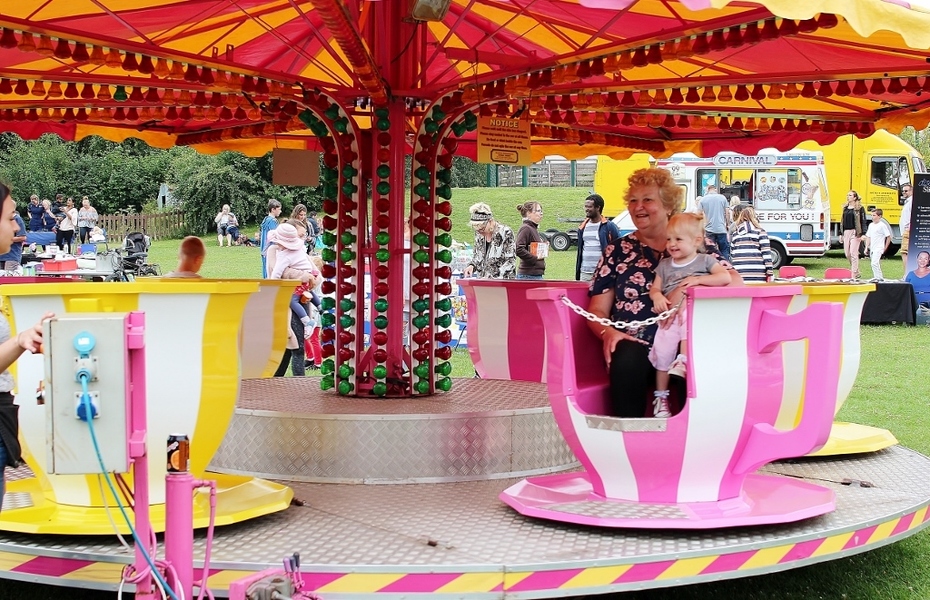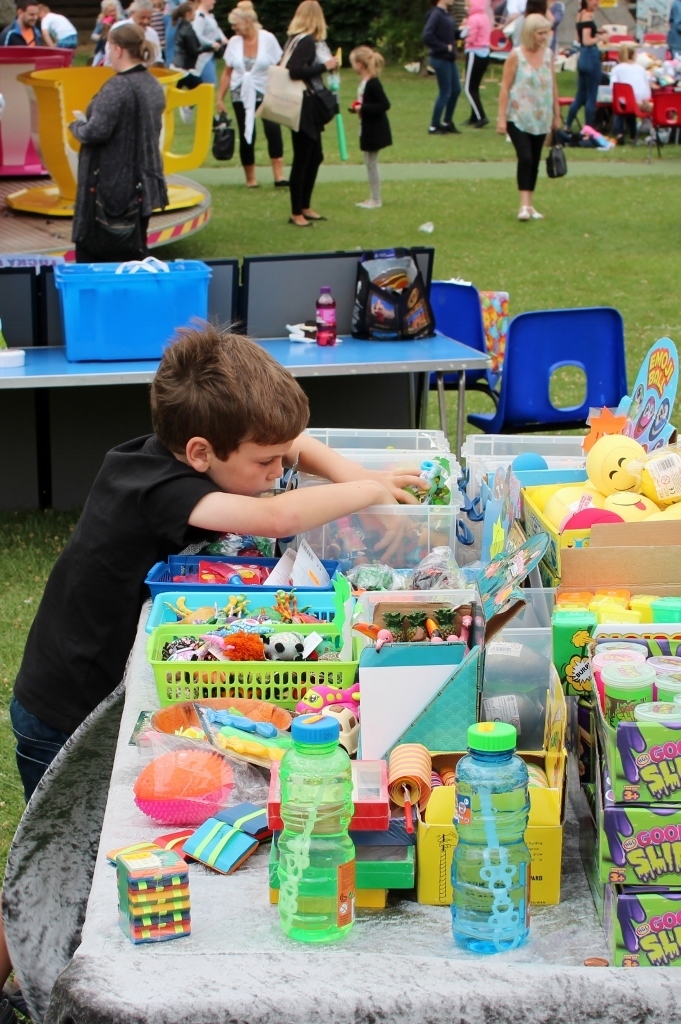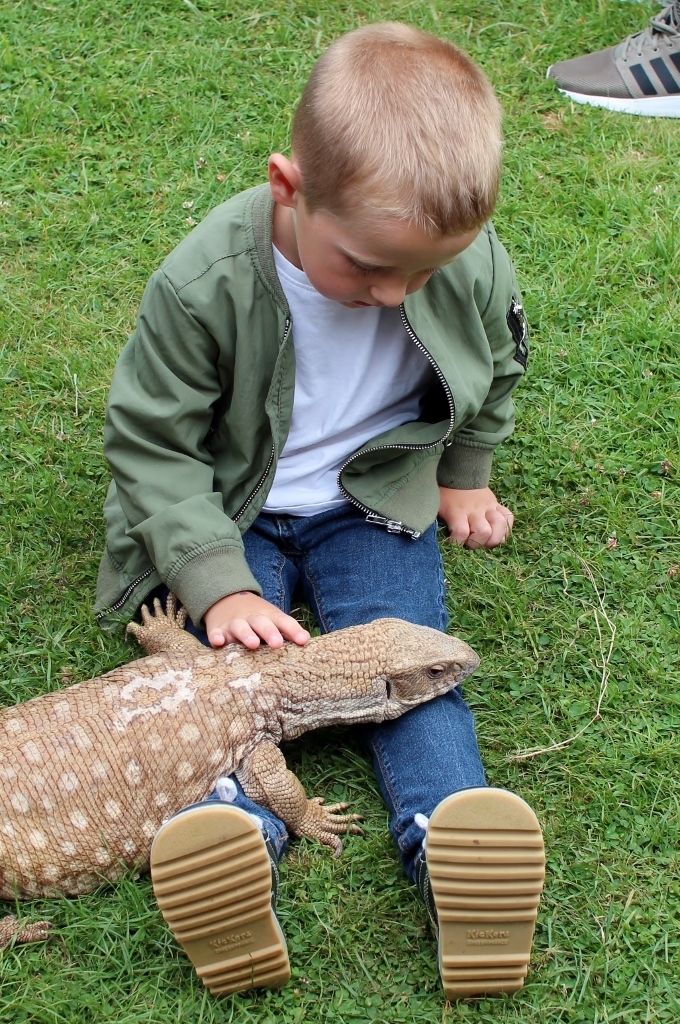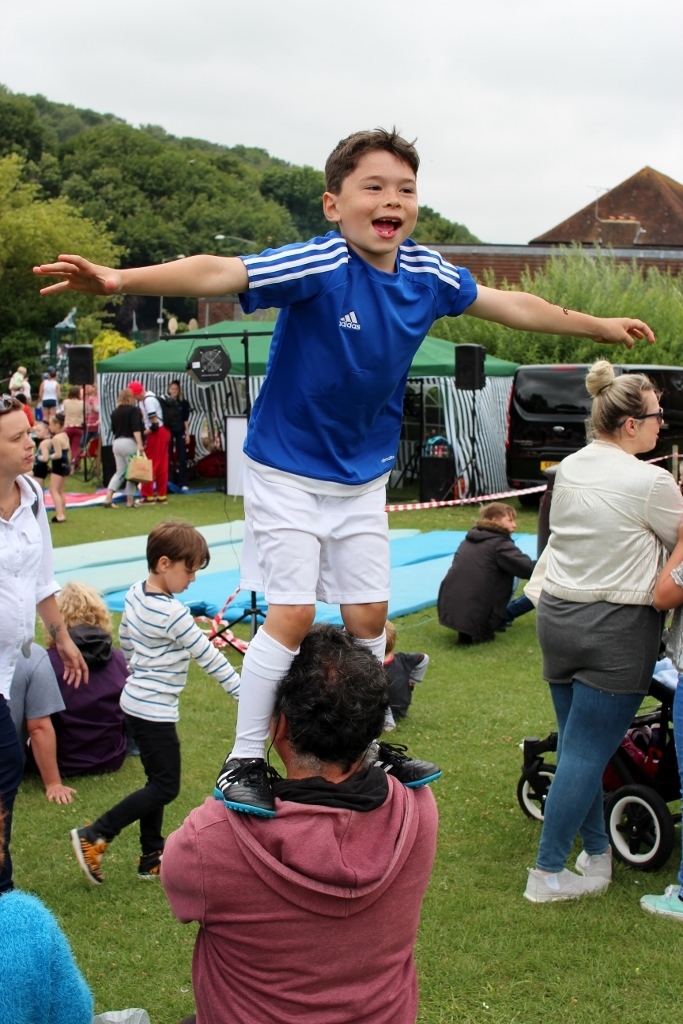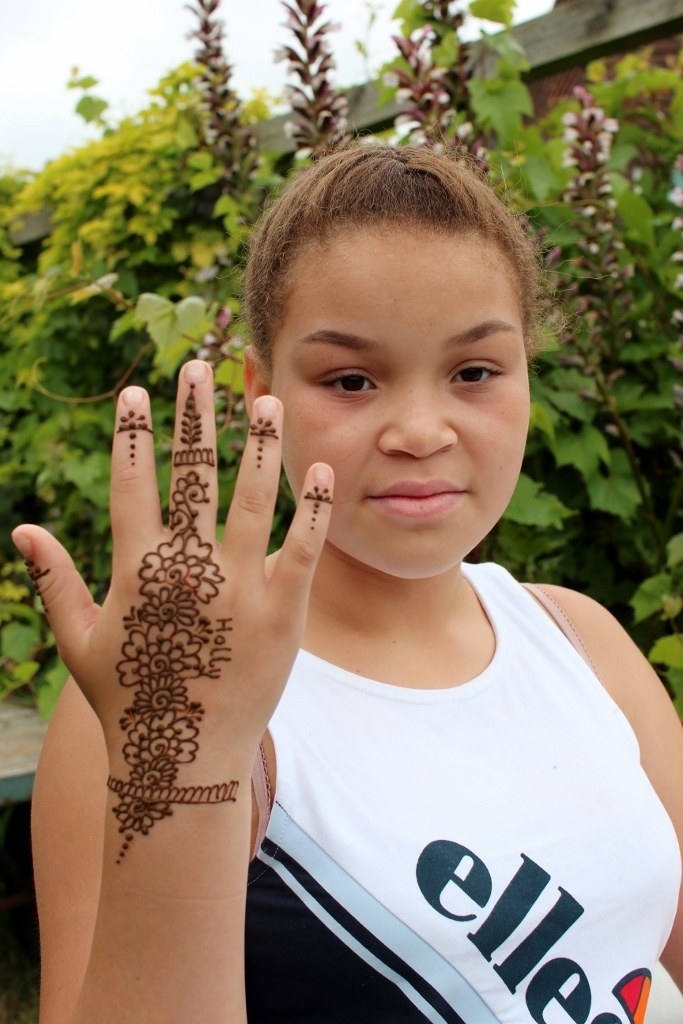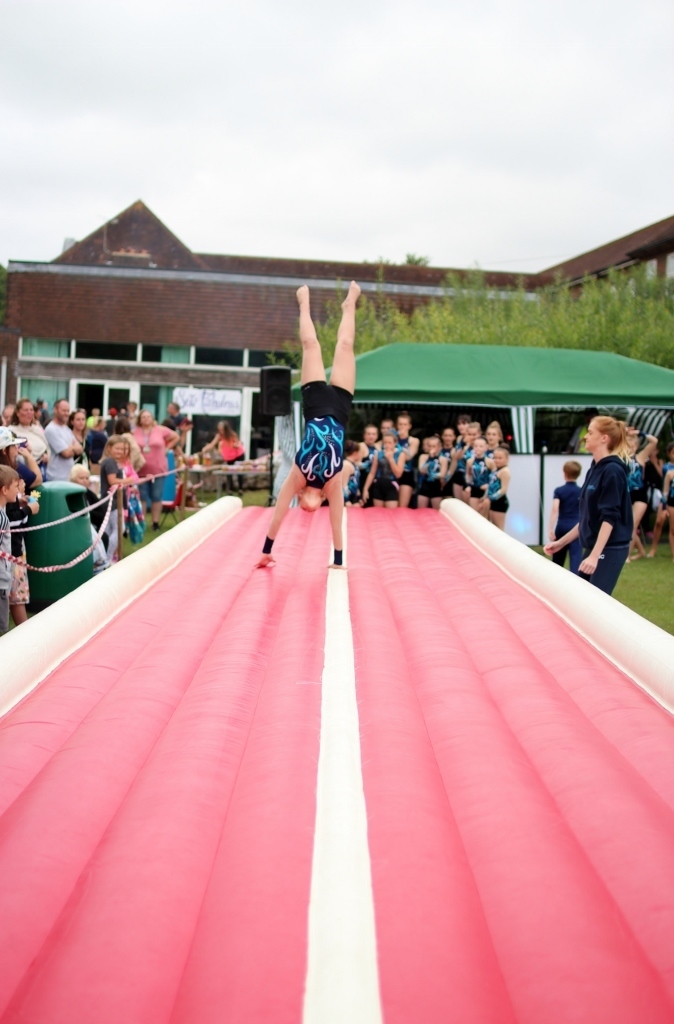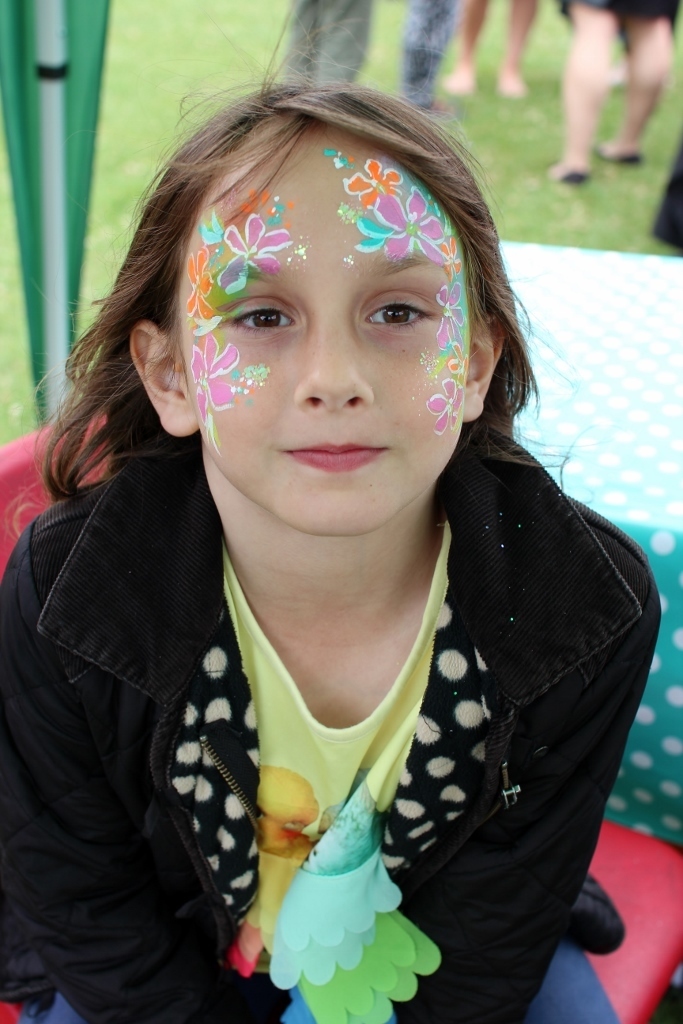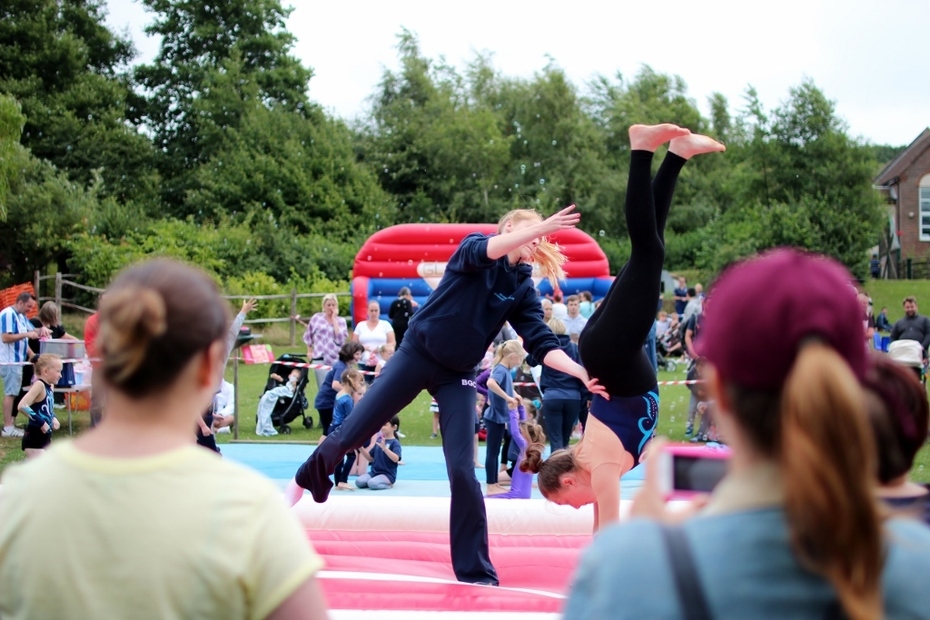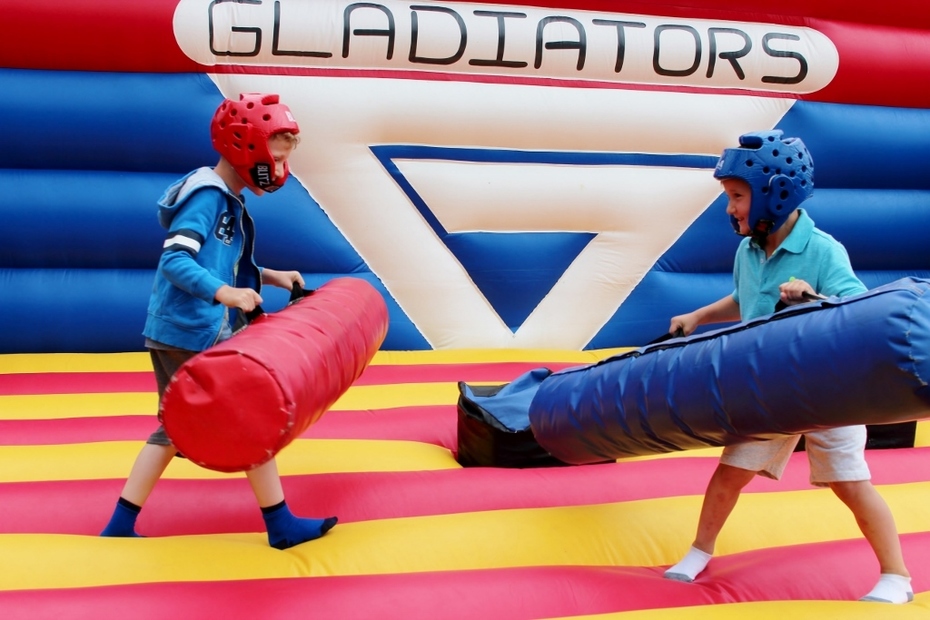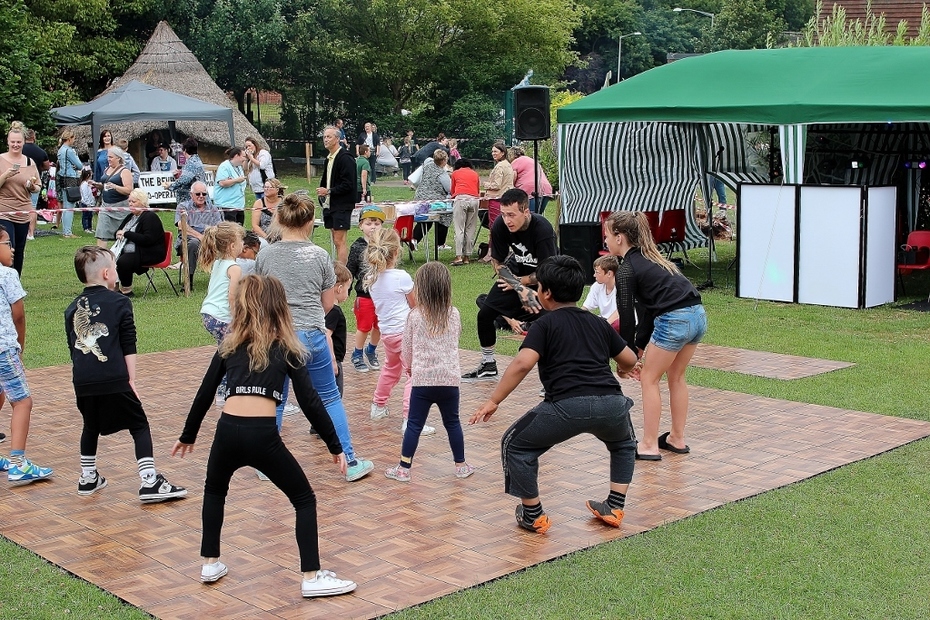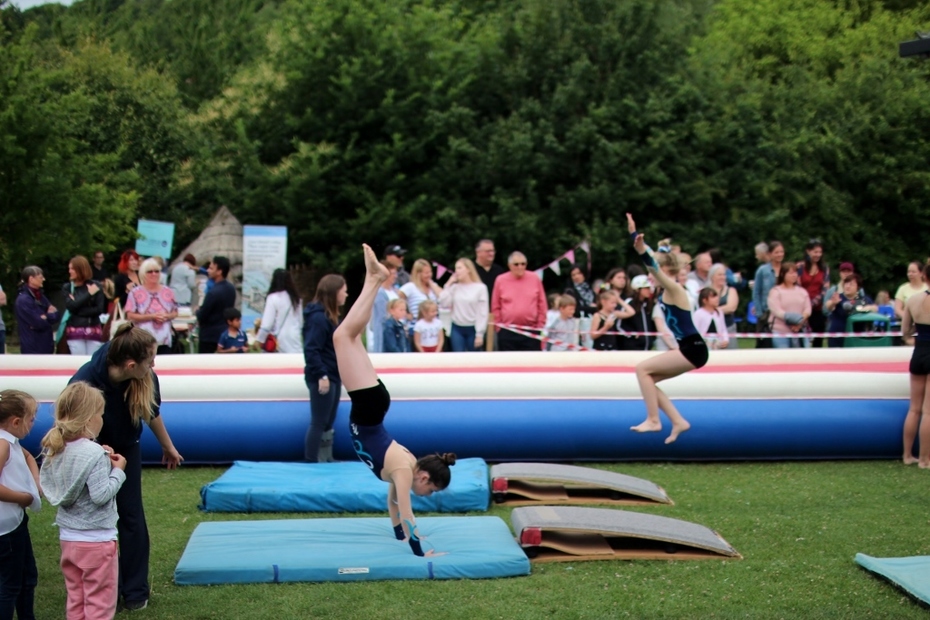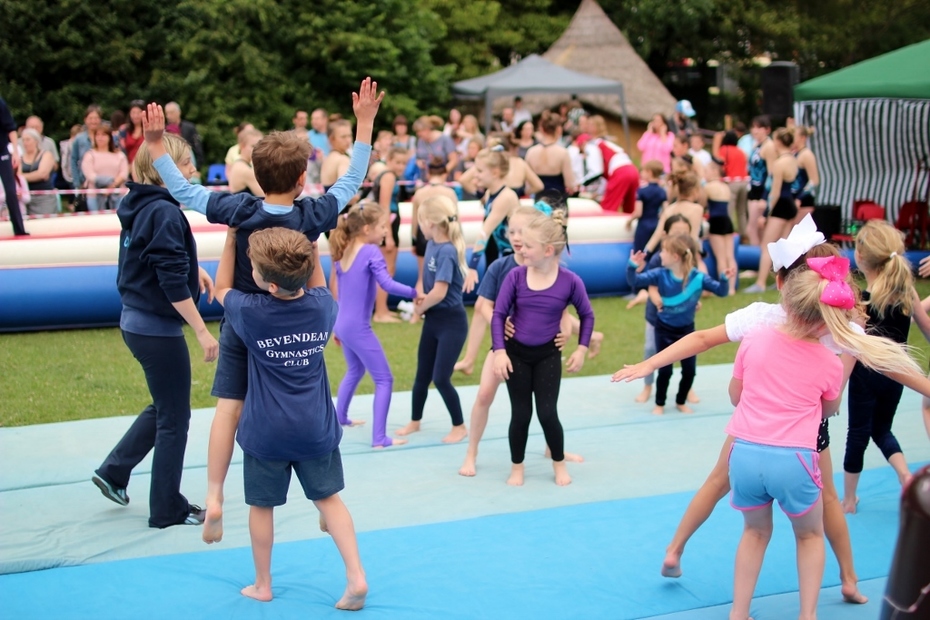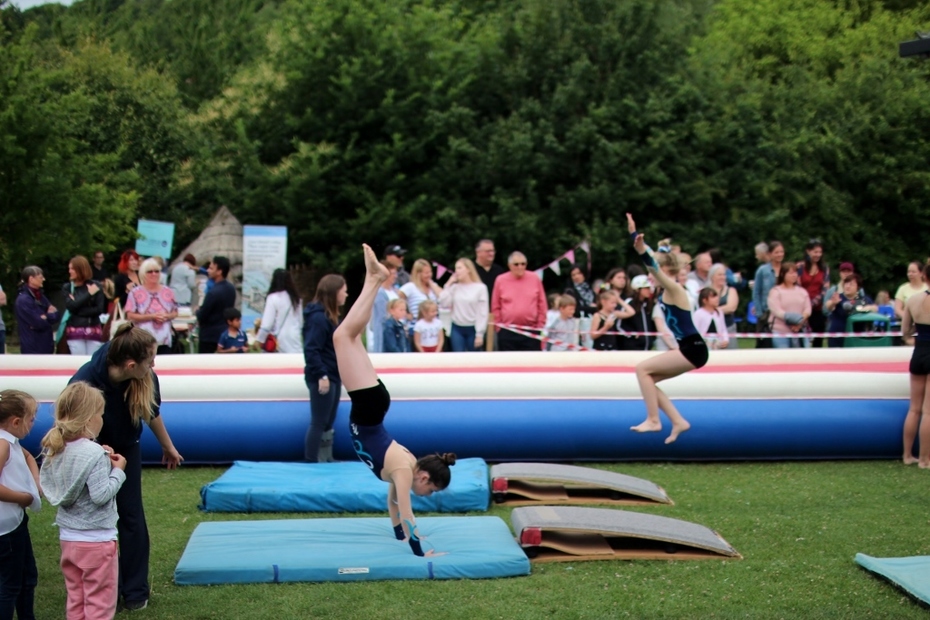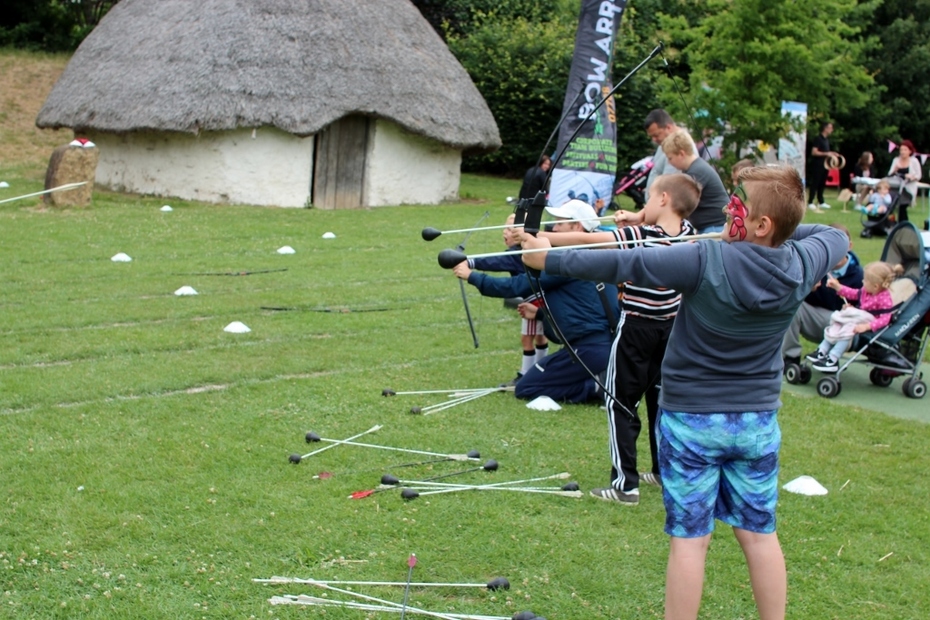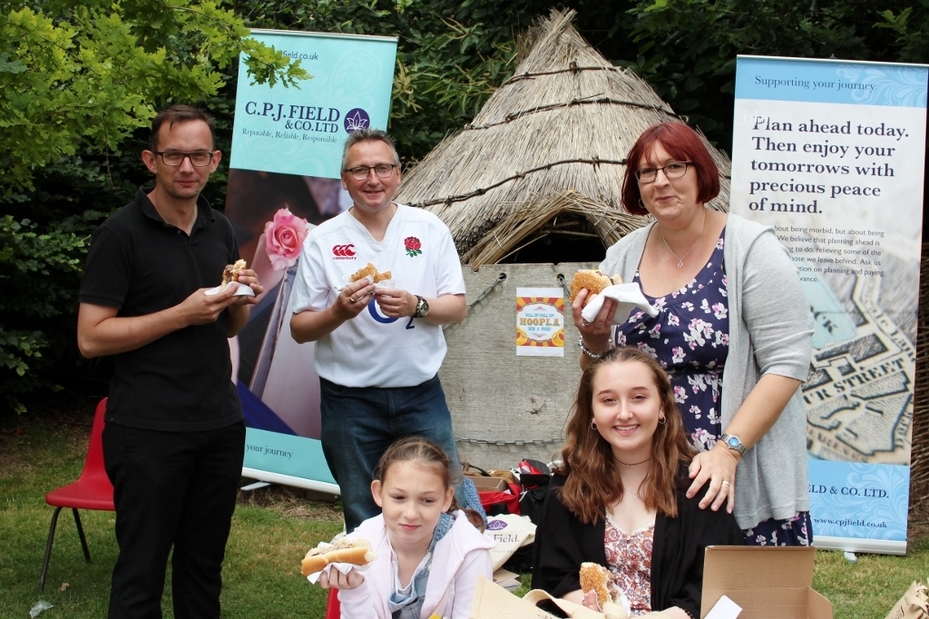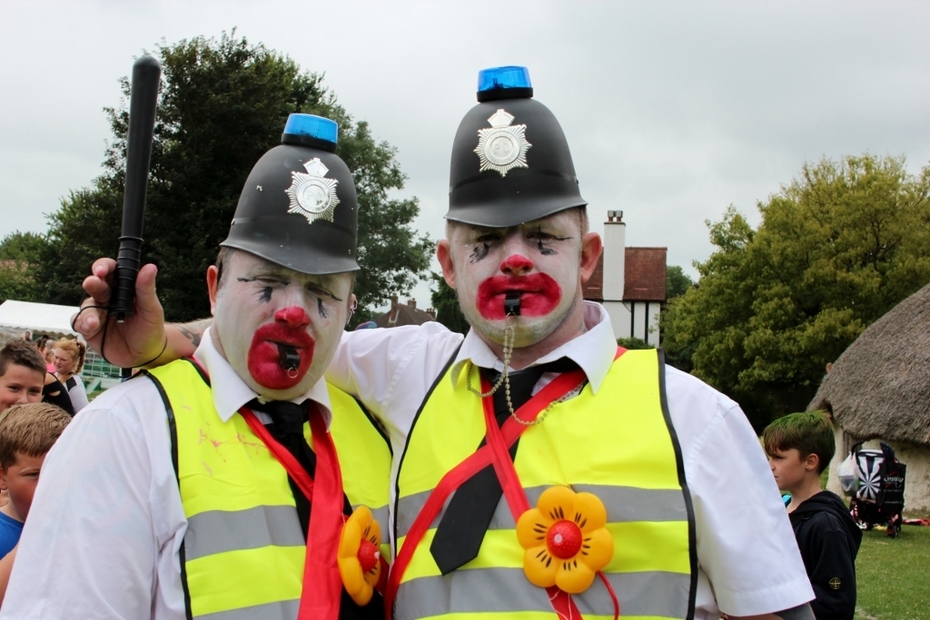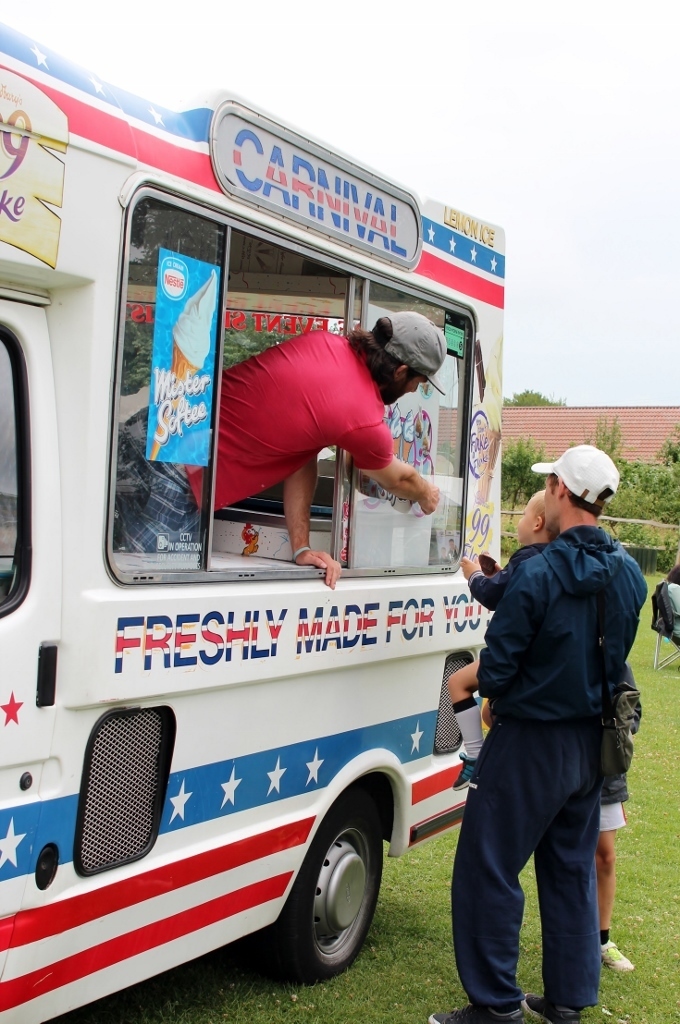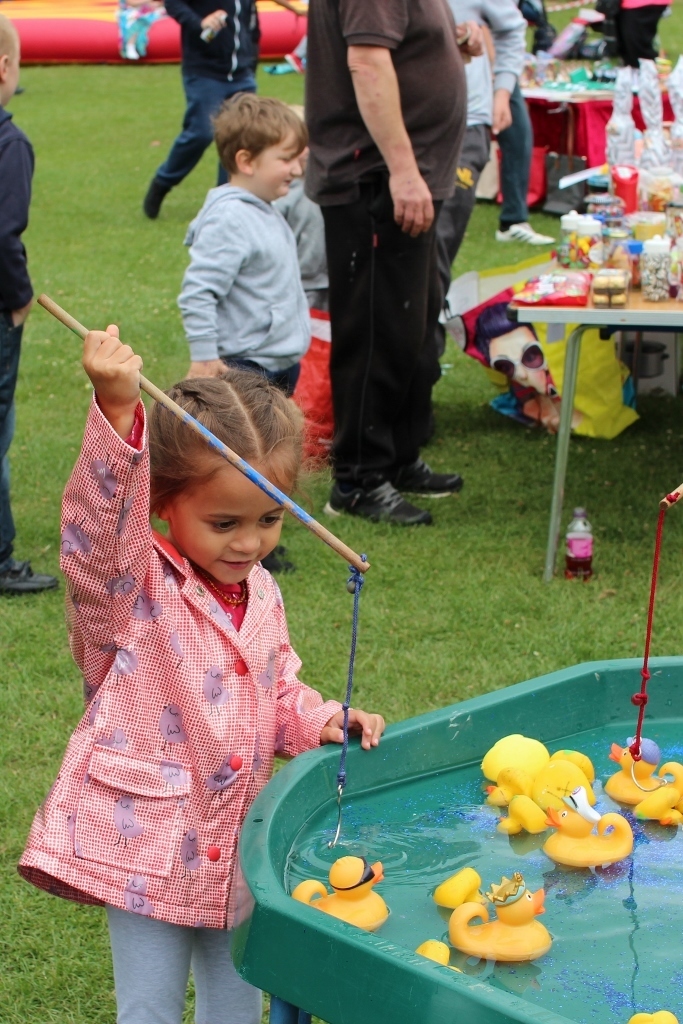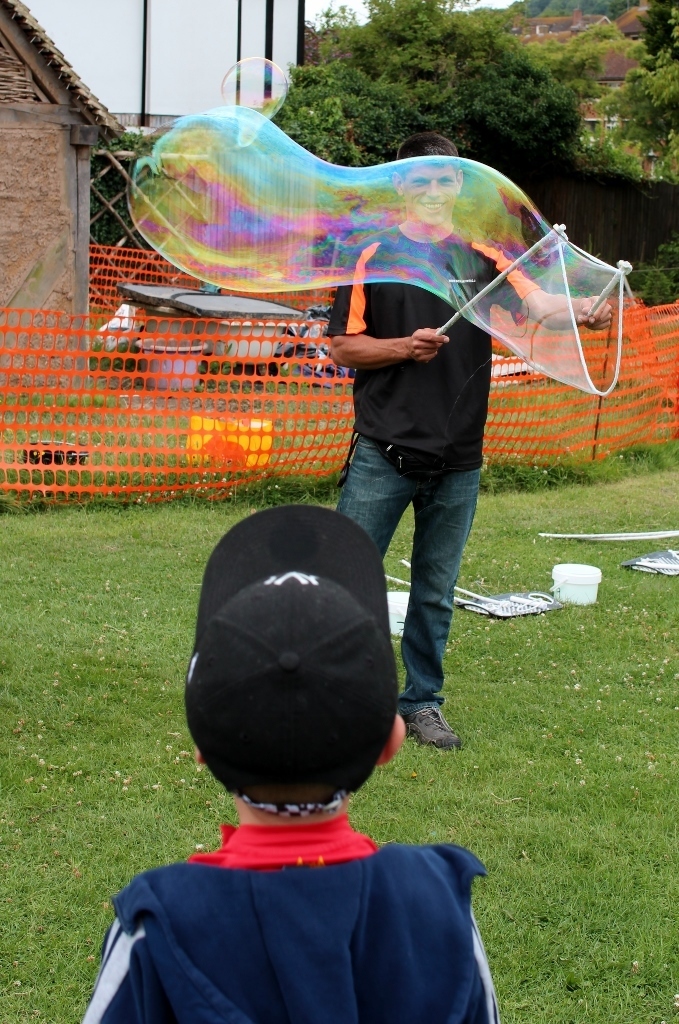 Children's Parade 2017
Another fantastic event this year as the sun came out for the annual Children's Parade. Great to see such a good turn out and enthusiasm as we took our enormous butterfly through the lanes, as the theme was Poetry in Motion.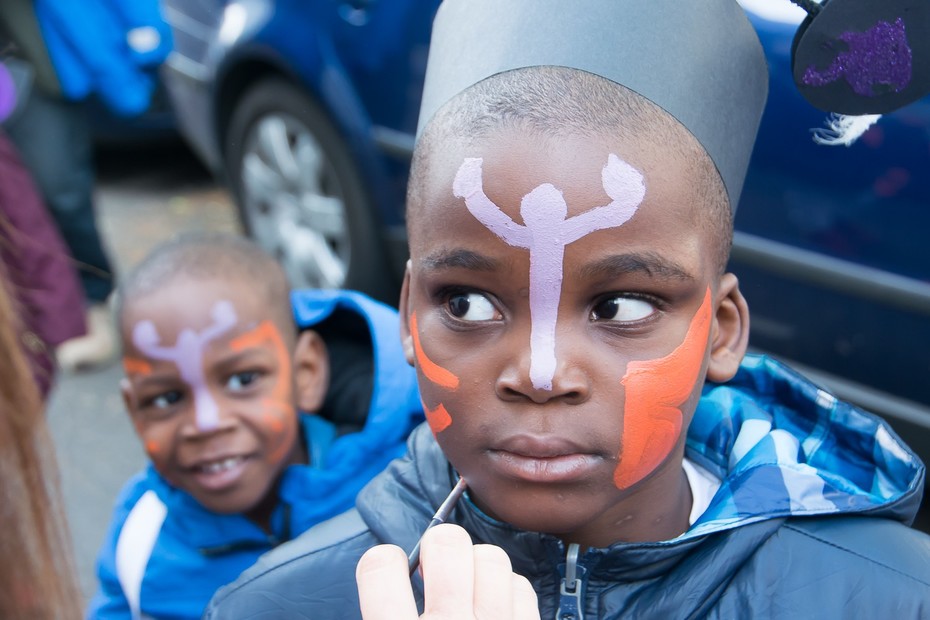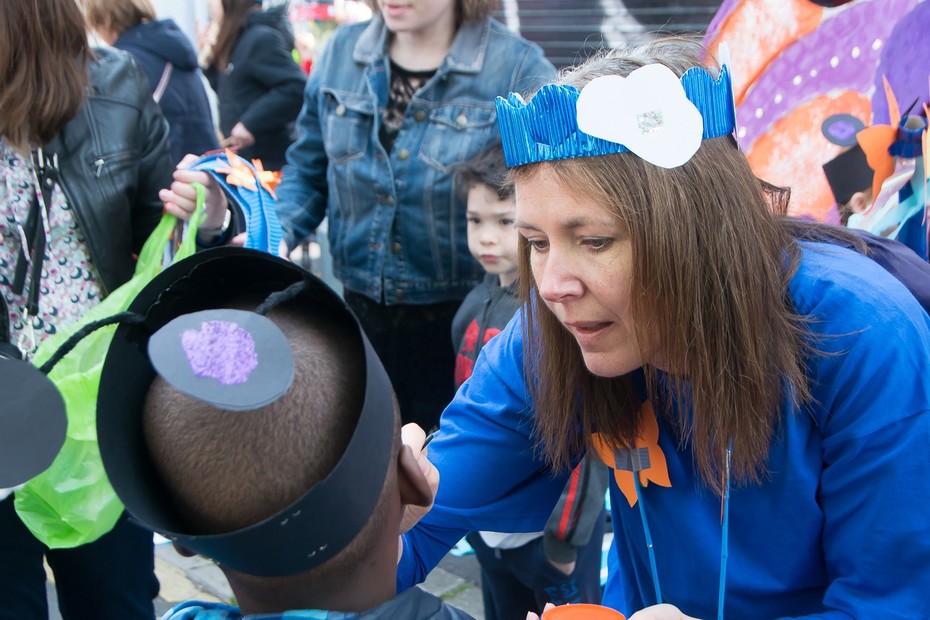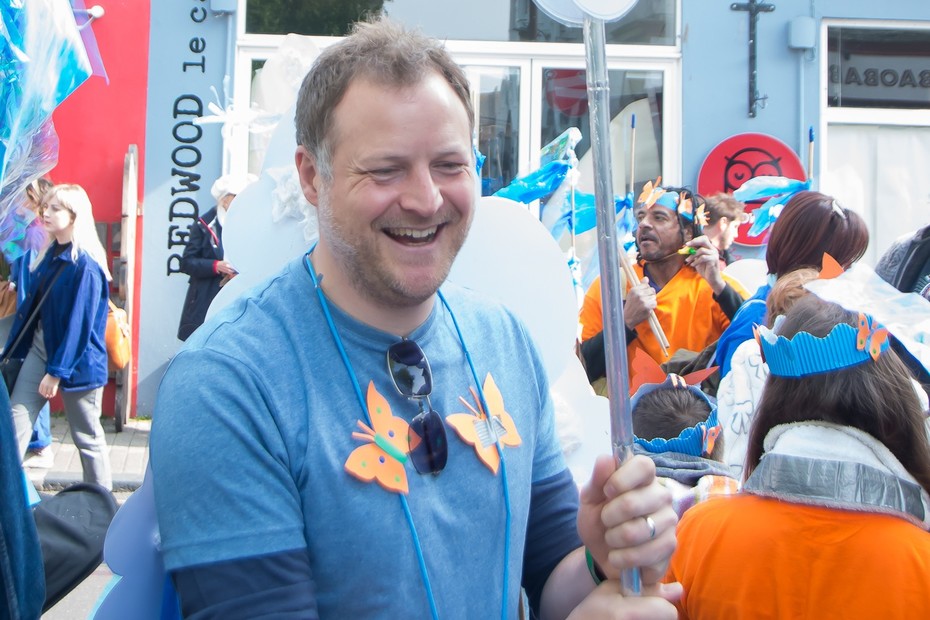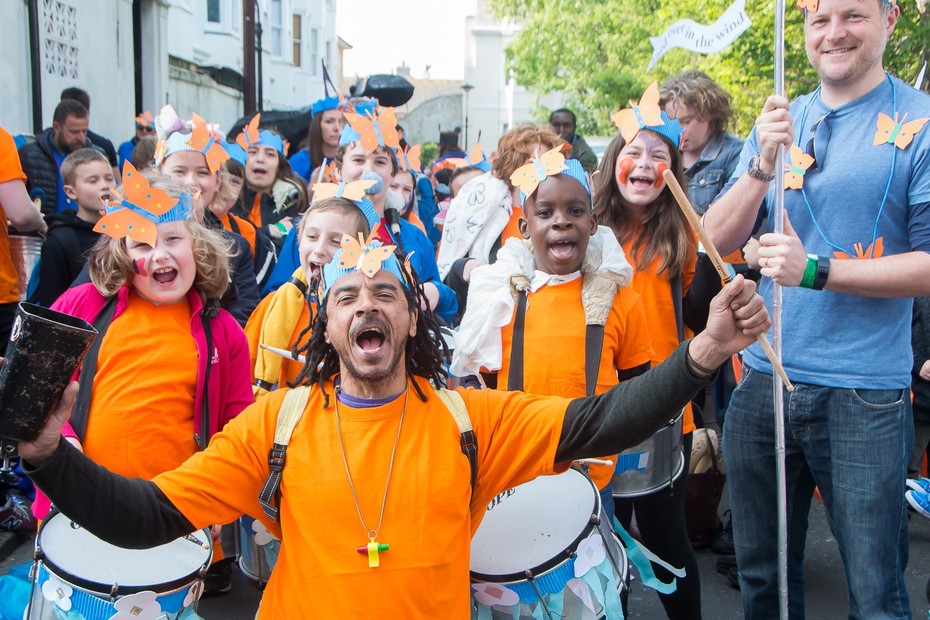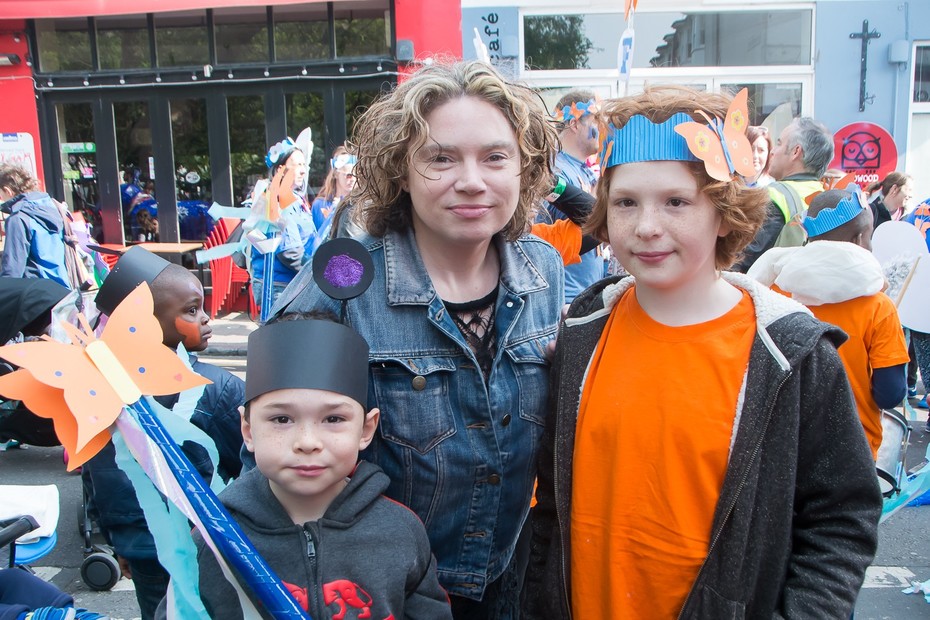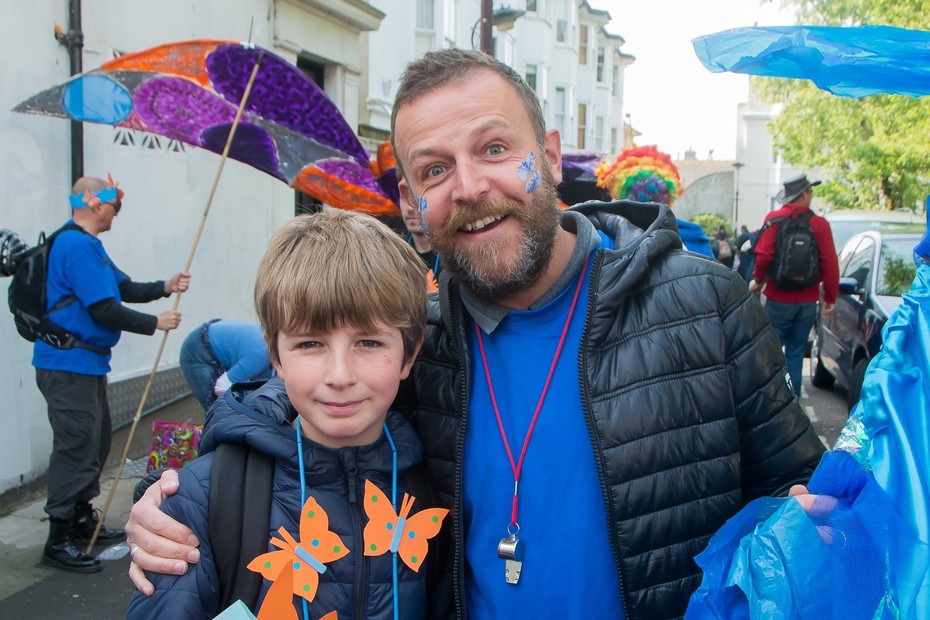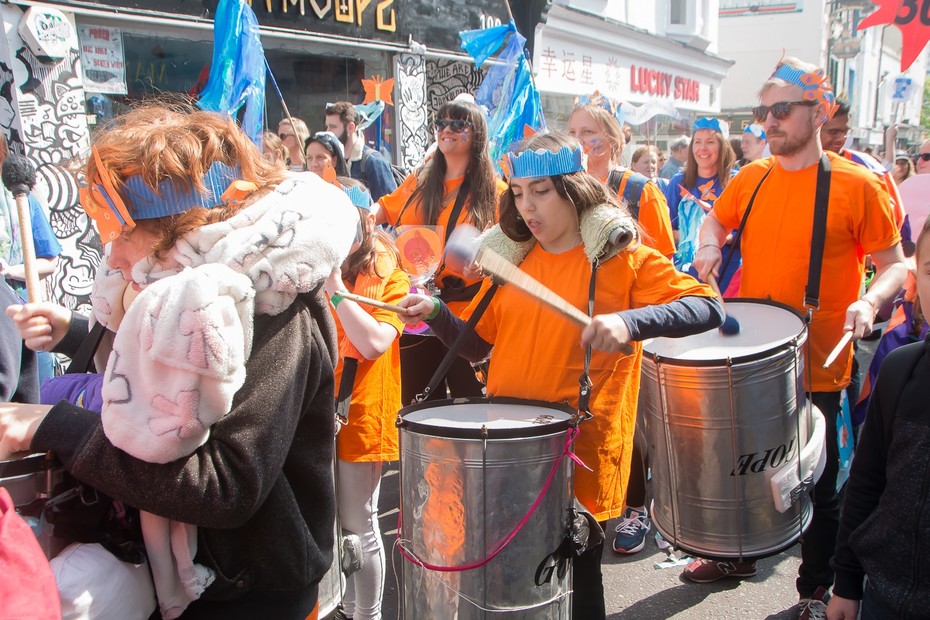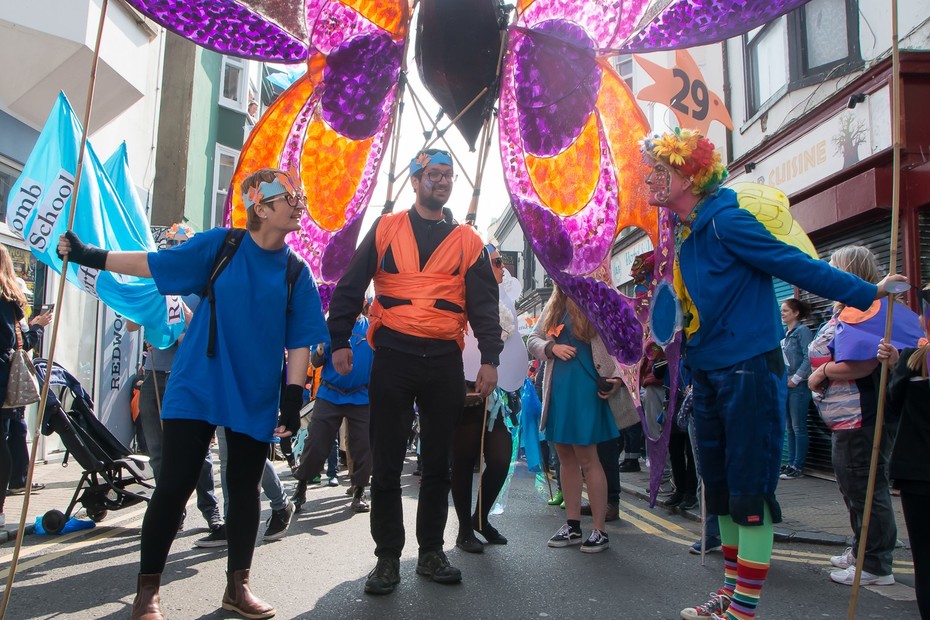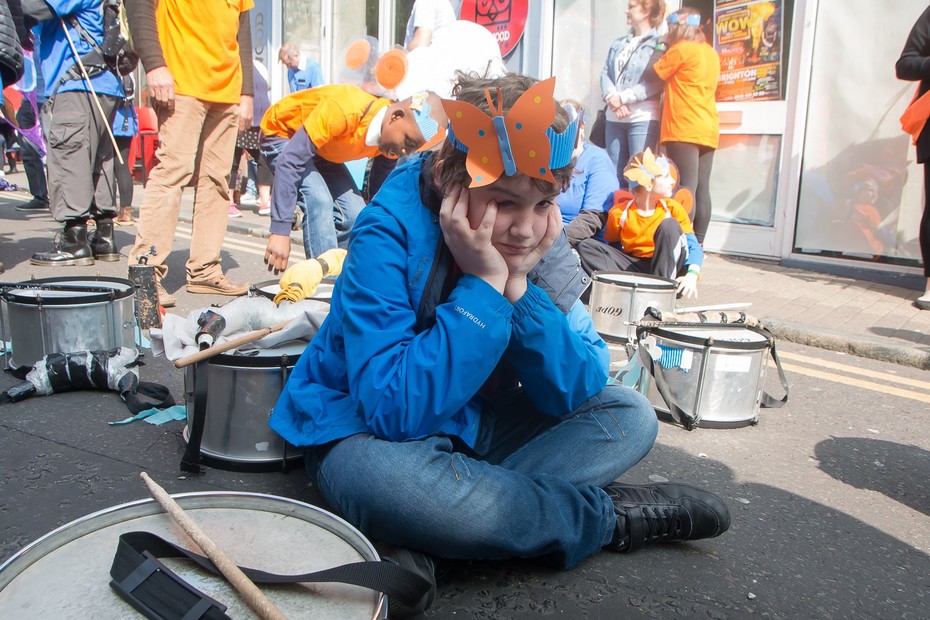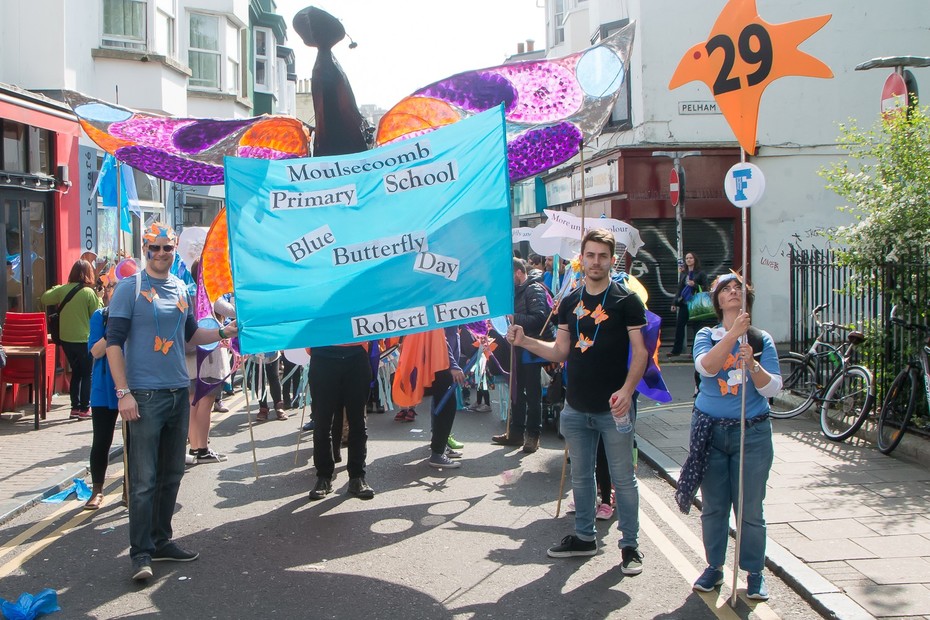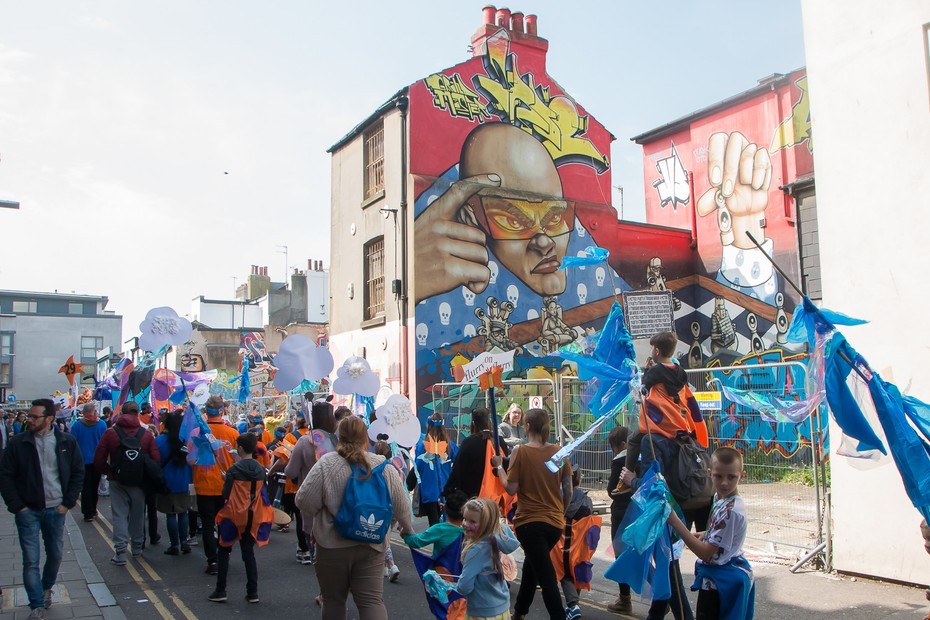 Spring Sing Song 2017
This year's Spring Sing Song had a great turn out and the children sang beautifully. Thanks to all who came along, a great time was had by all. Here's another chance to see our latest music video!
World Book Week 2017
We had a fantastic time this year with activities all week. On dress up day the standard of costumes was very high and we invited in Tunde Hundeyin who is a professional photographer and parent at the school. We're sure you'll agree the photos he's taken are spectacular, thank you Tunde! Visit his website to find out more http://www.tundehundeyin.com/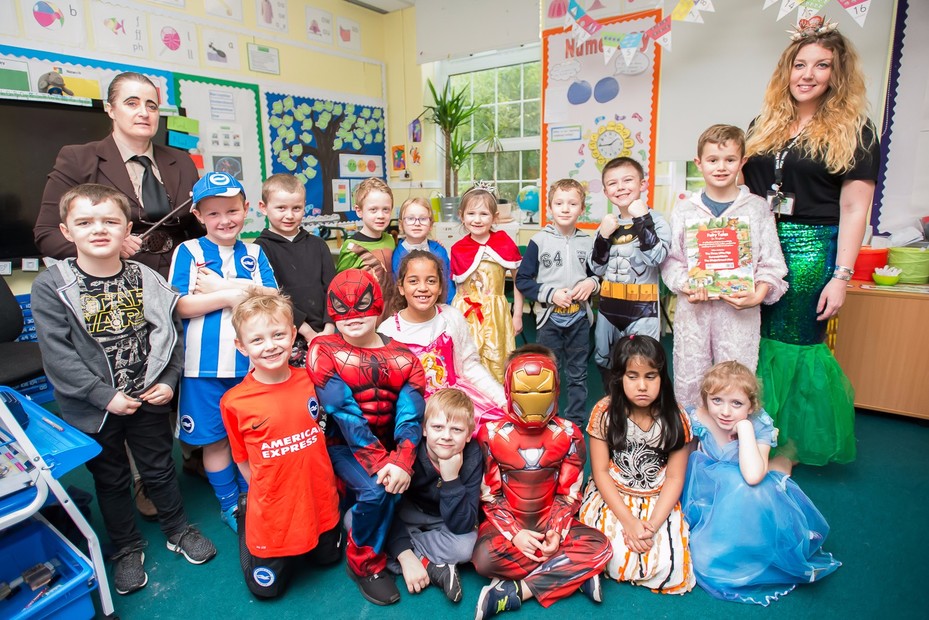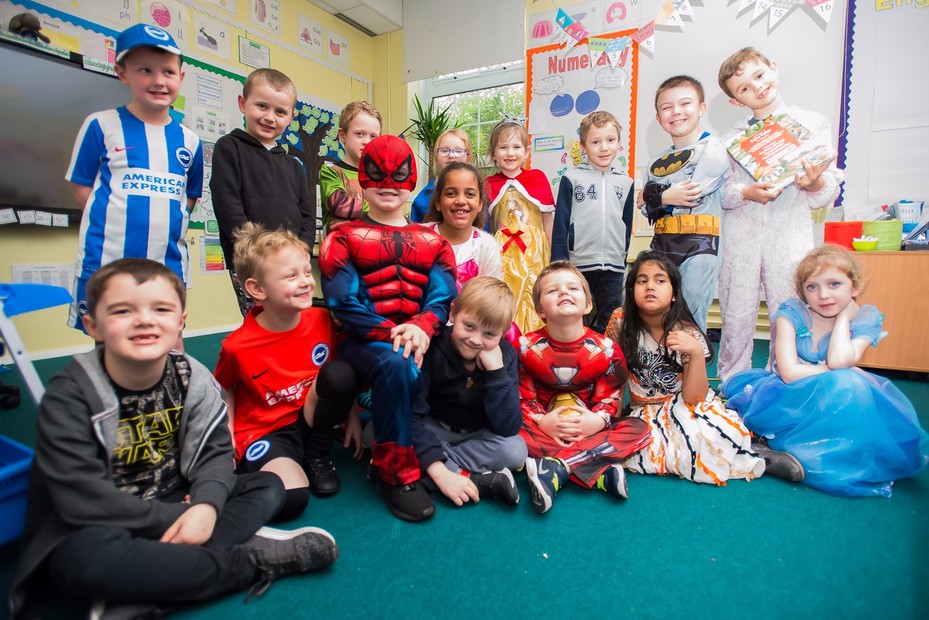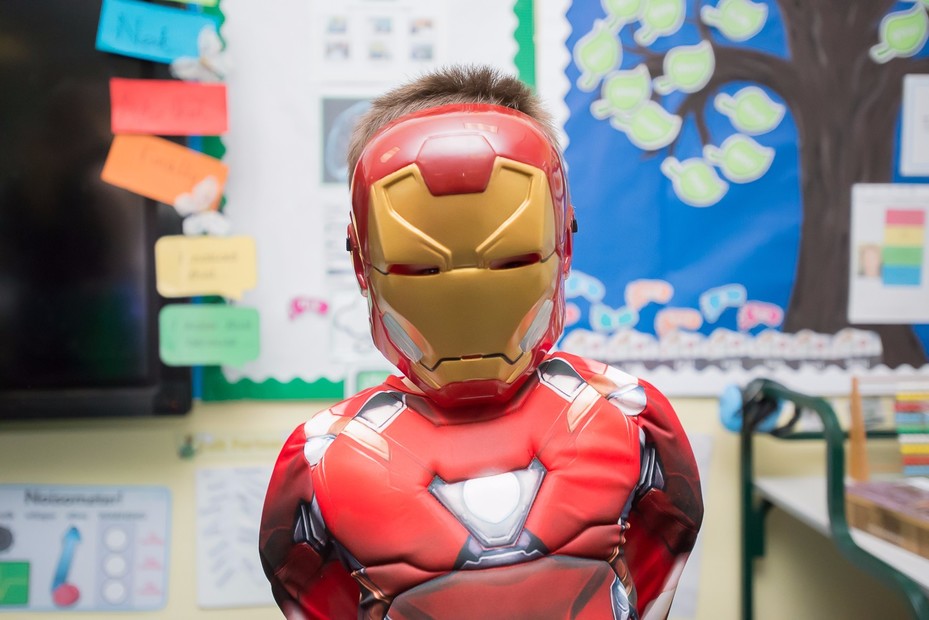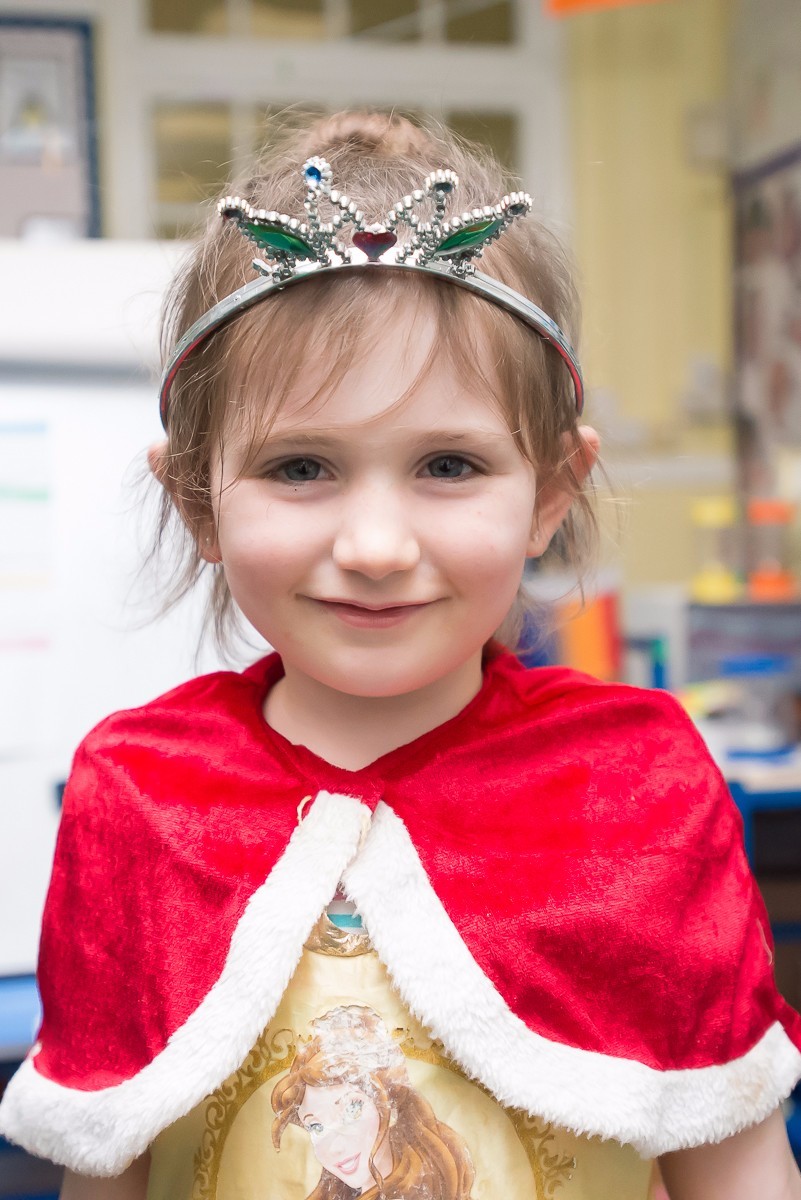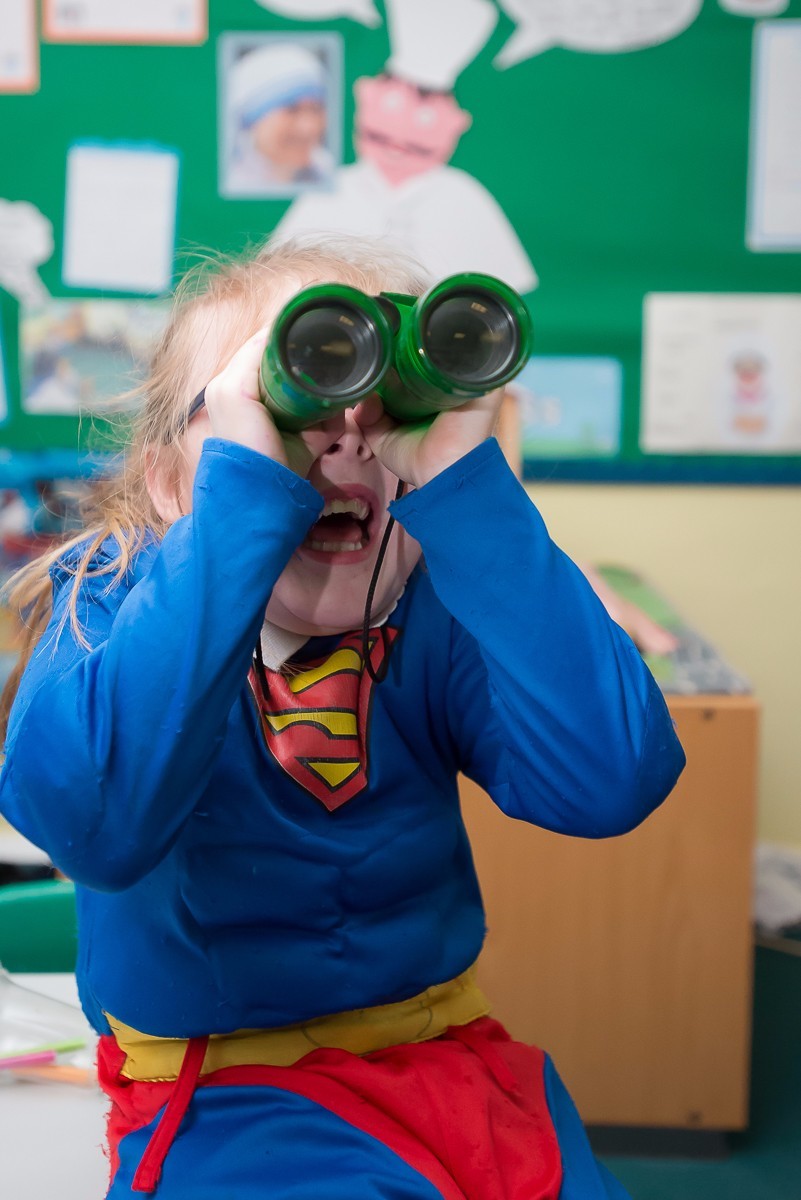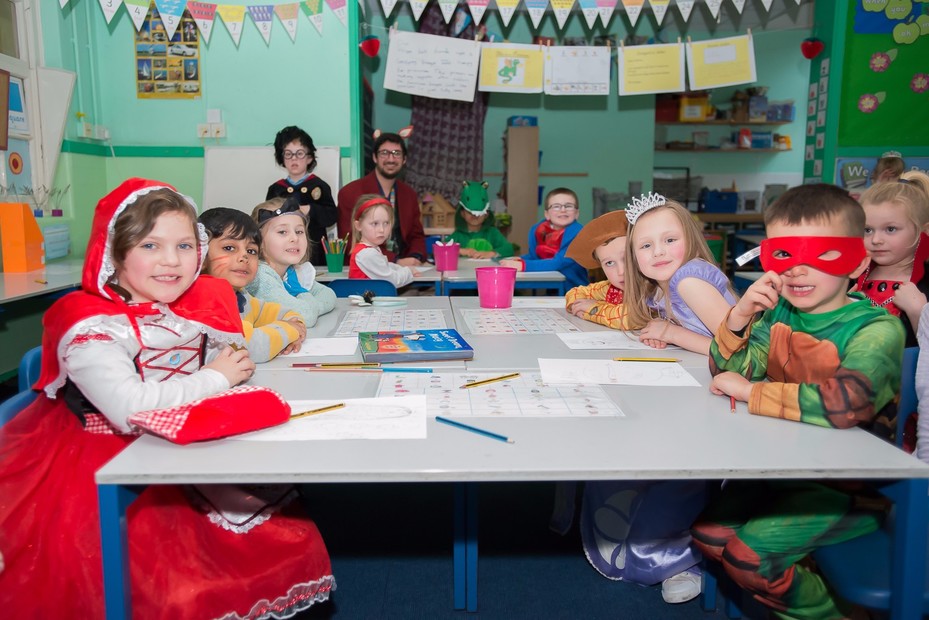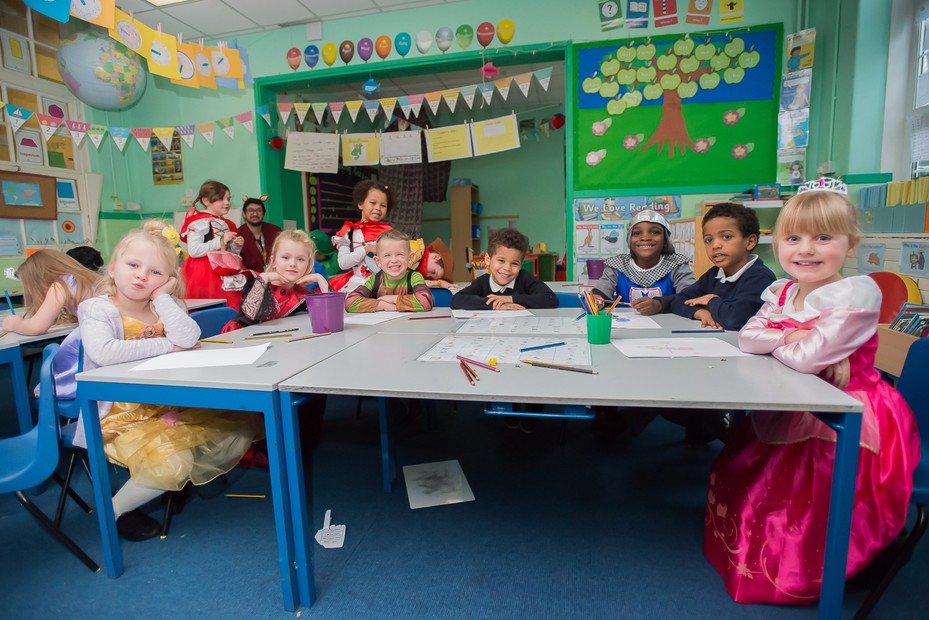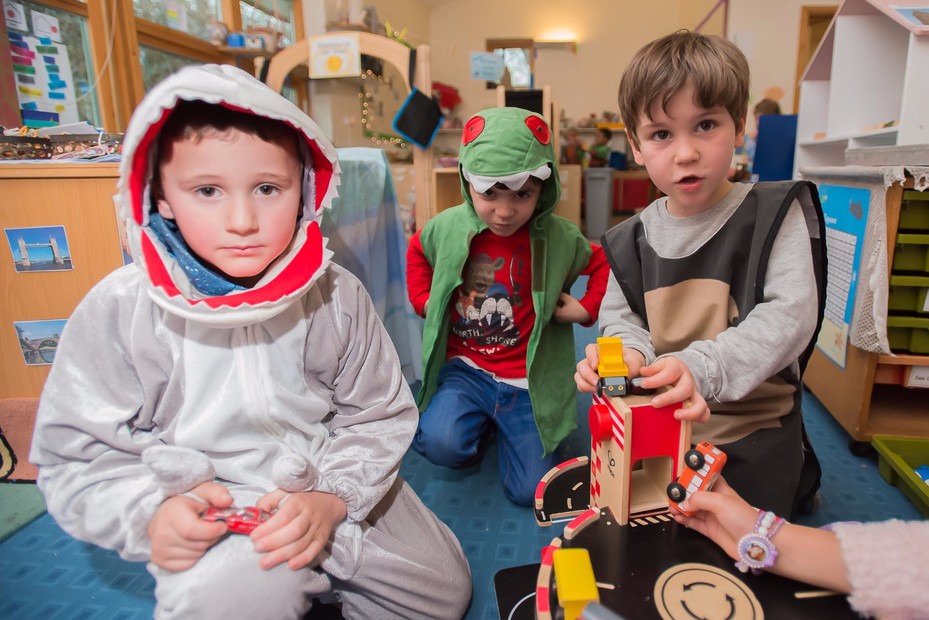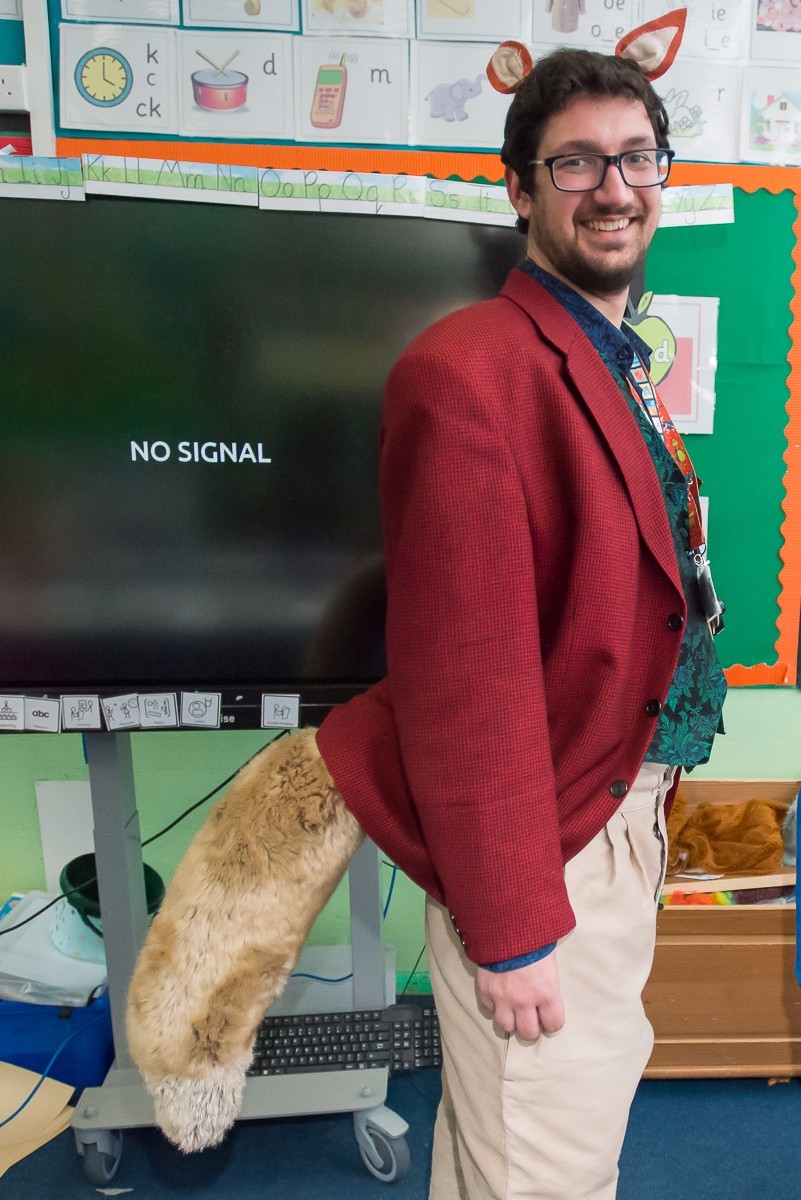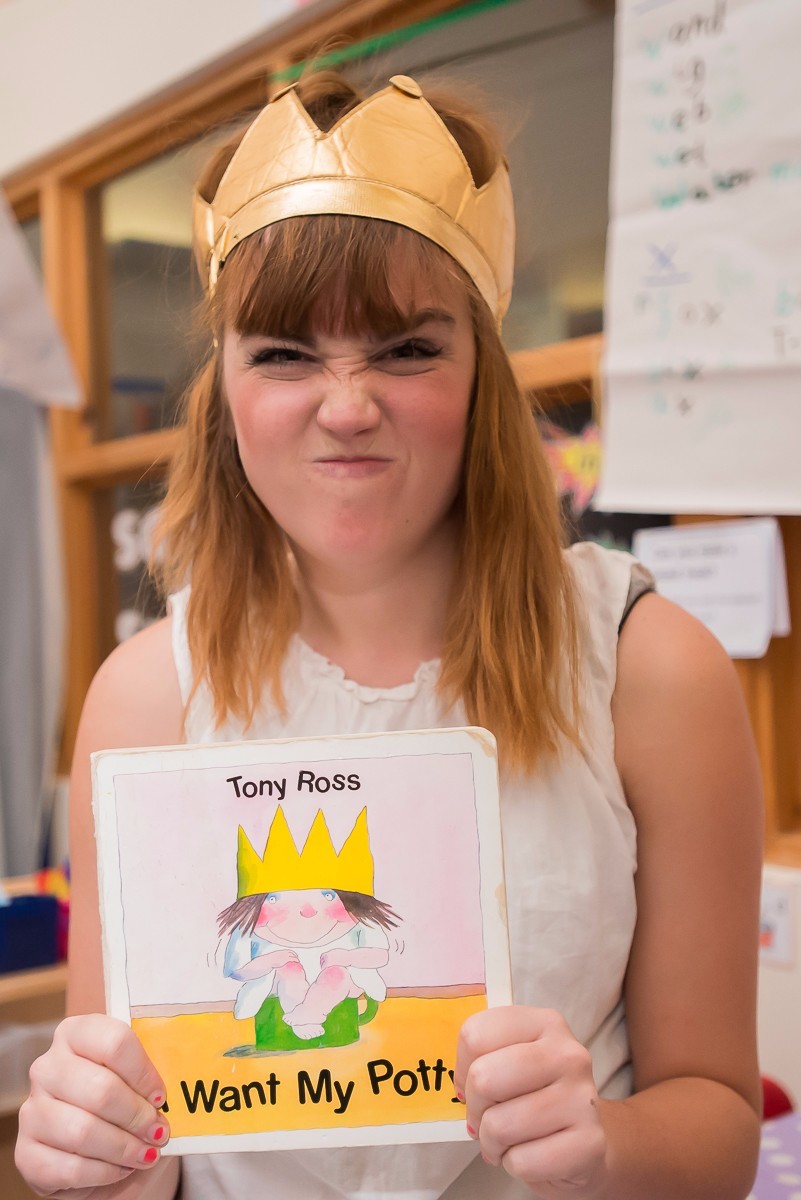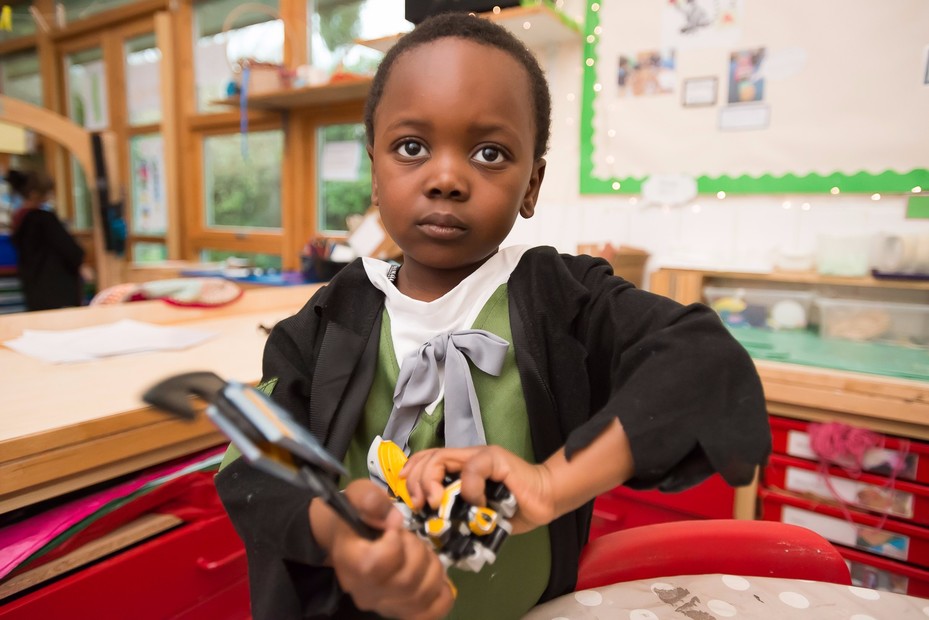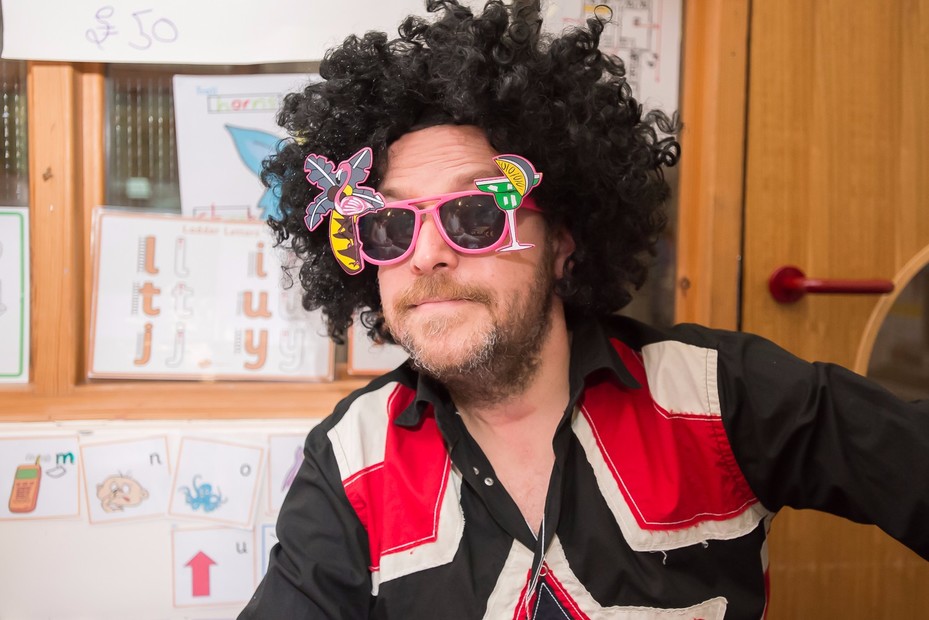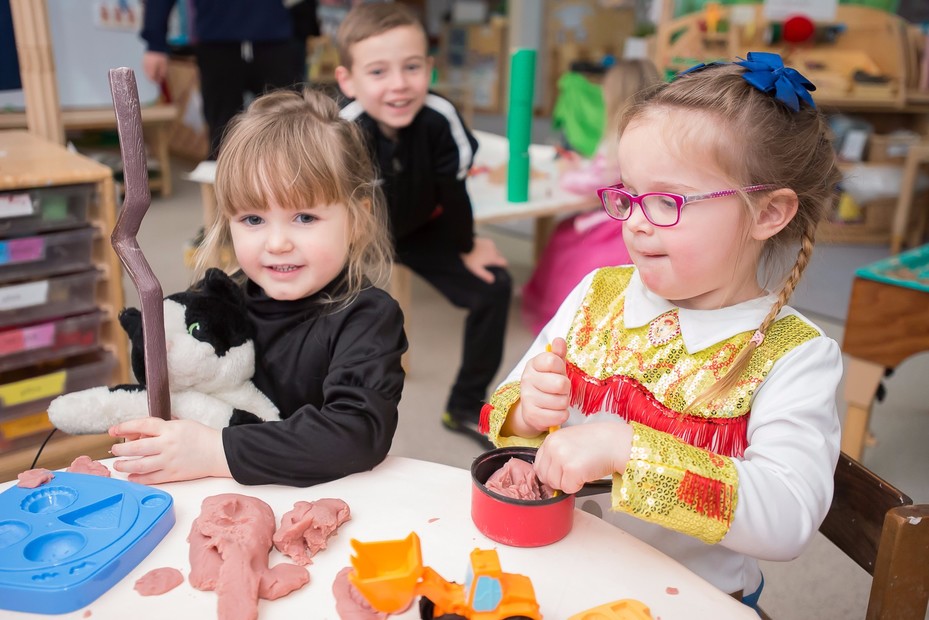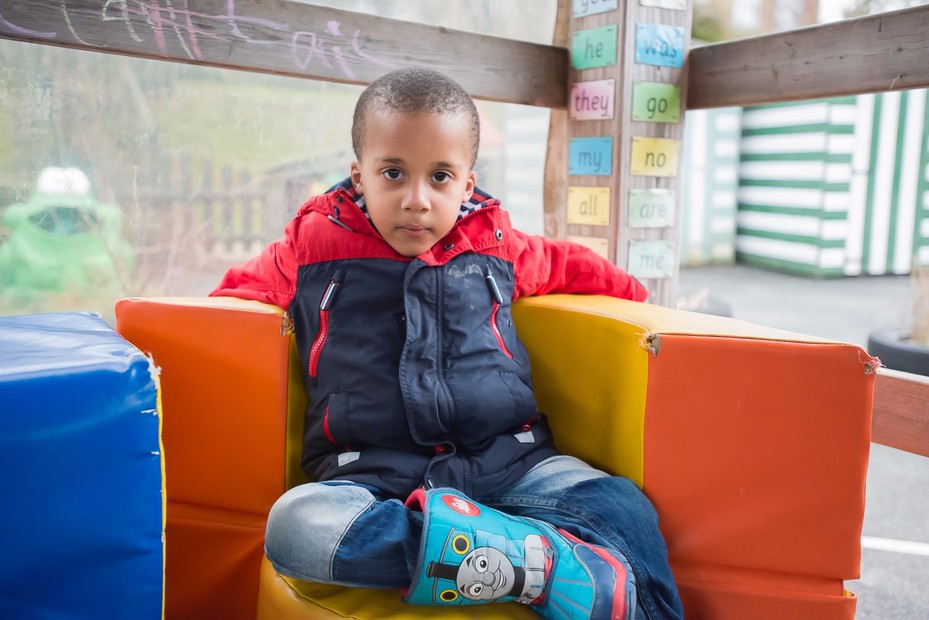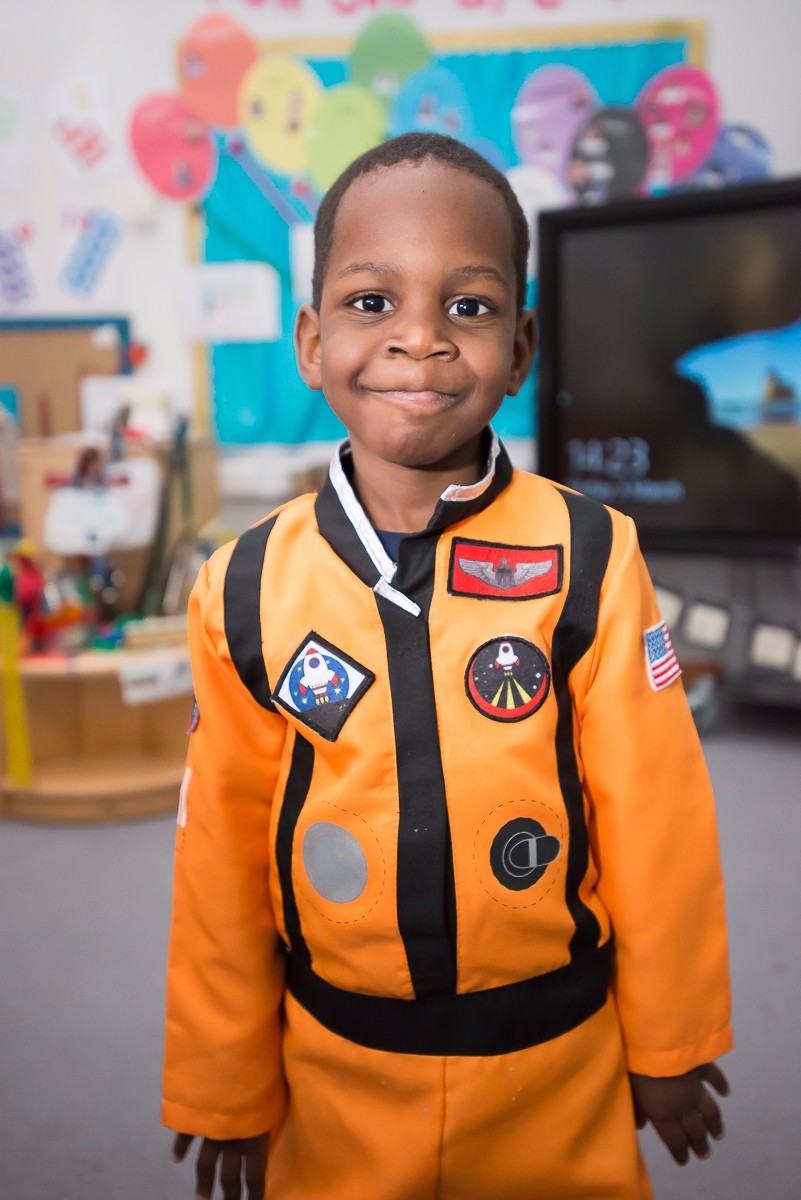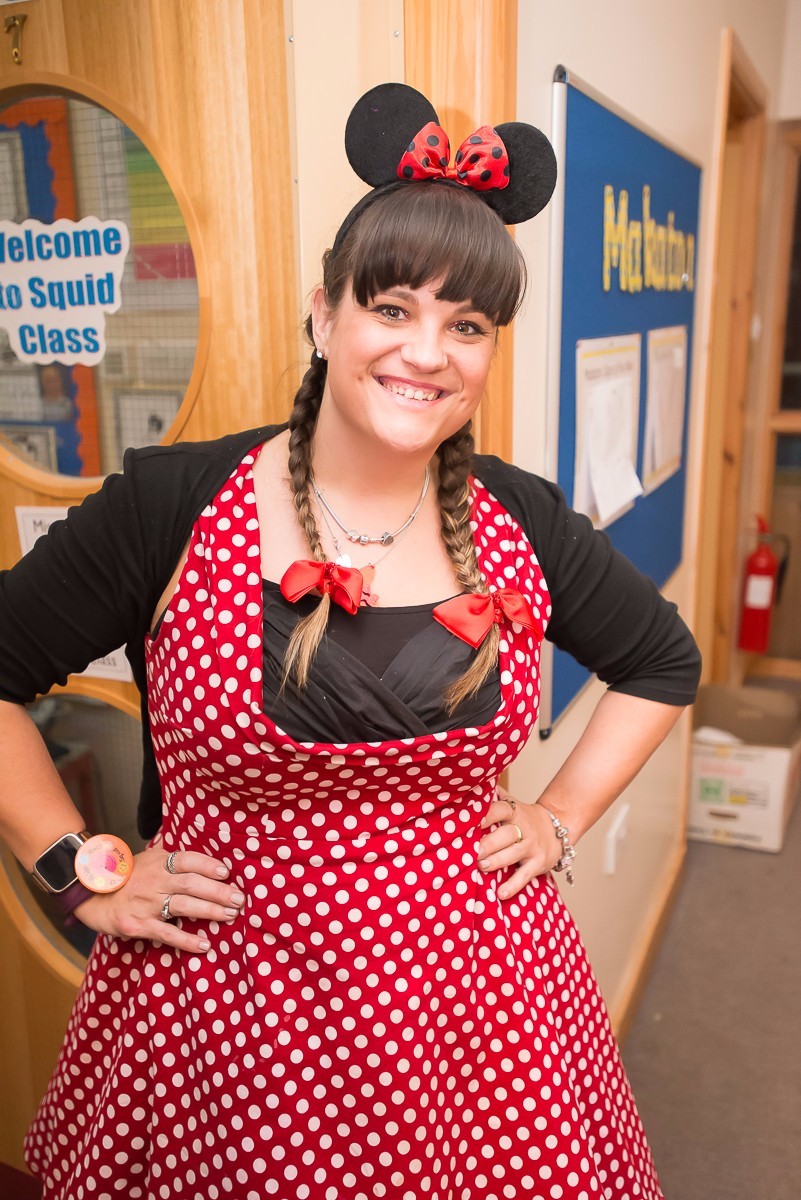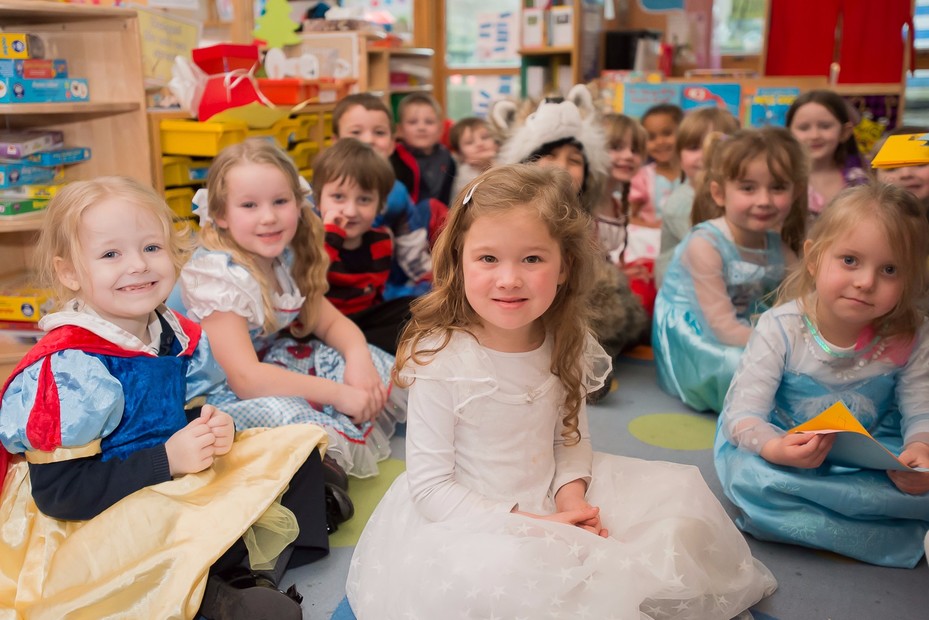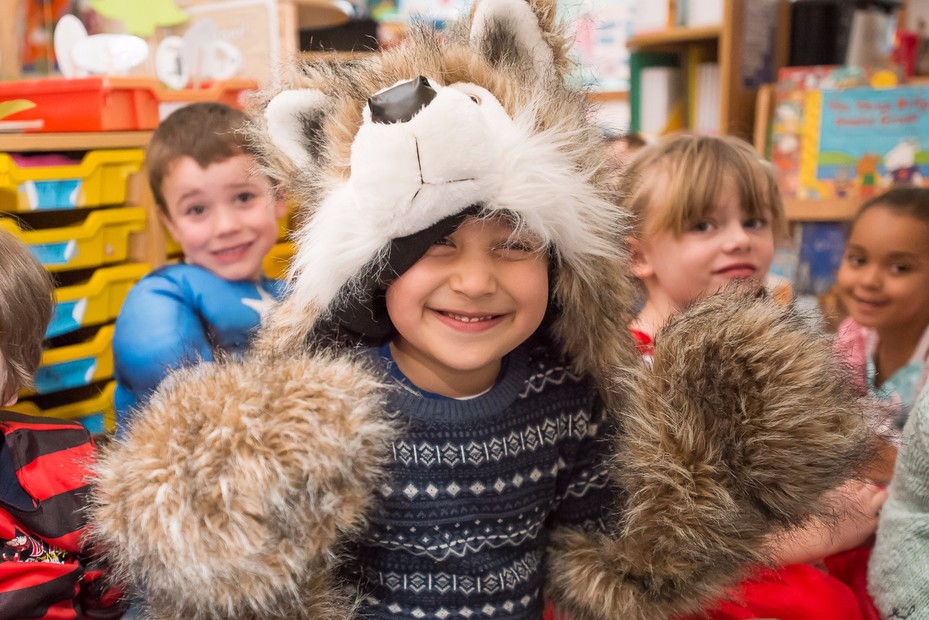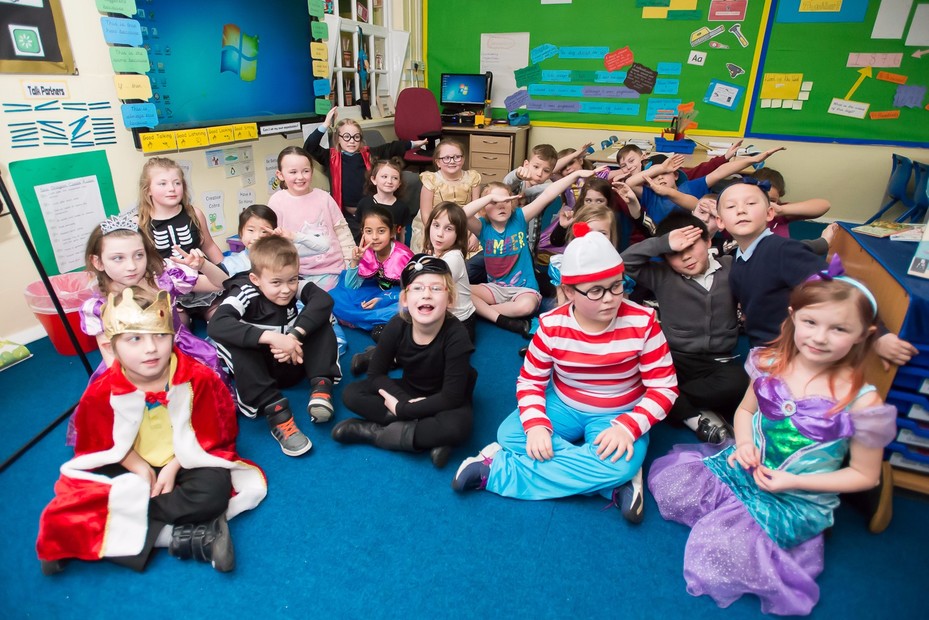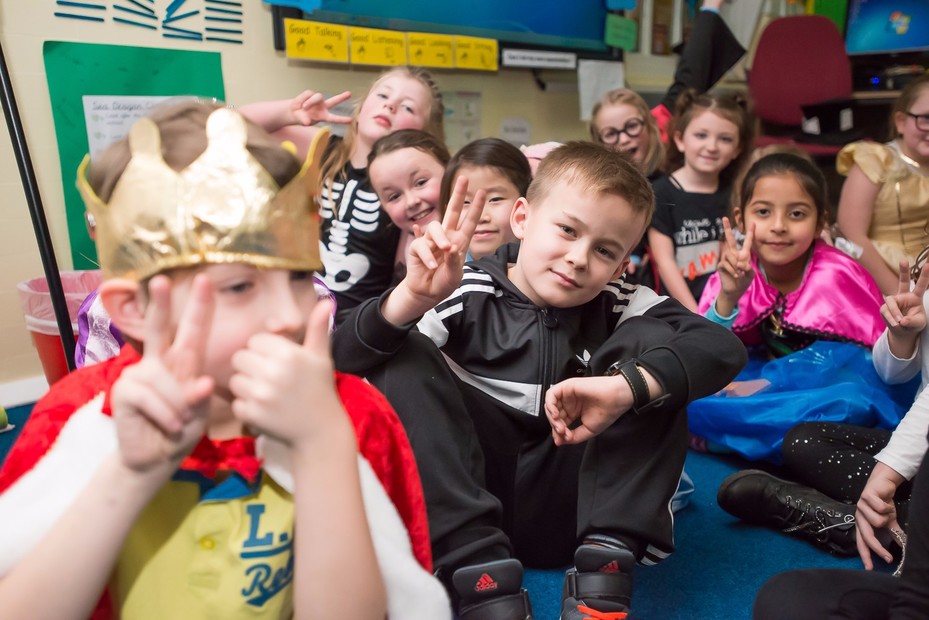 Valentines Disco
We had a fantastic time at the Valentines Disco. All the members of PAGE did a brilliant job organising the event and a great time was had by all.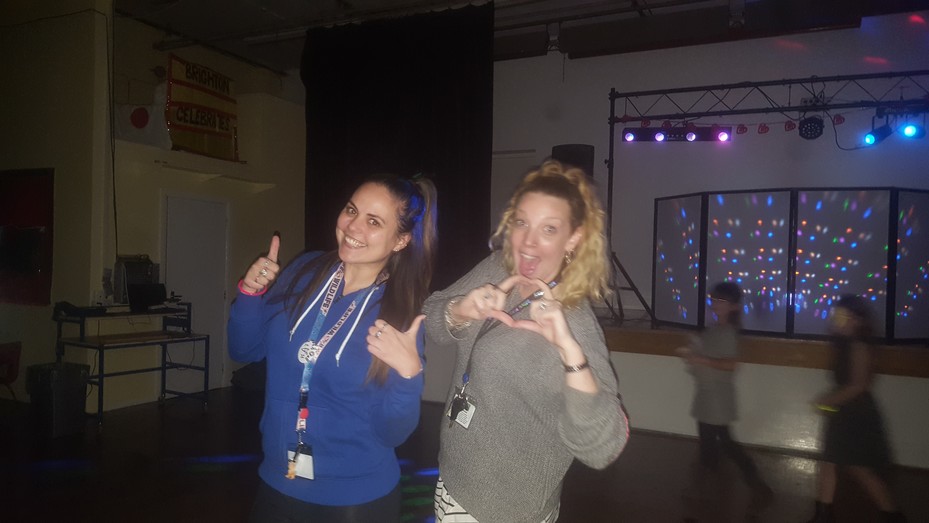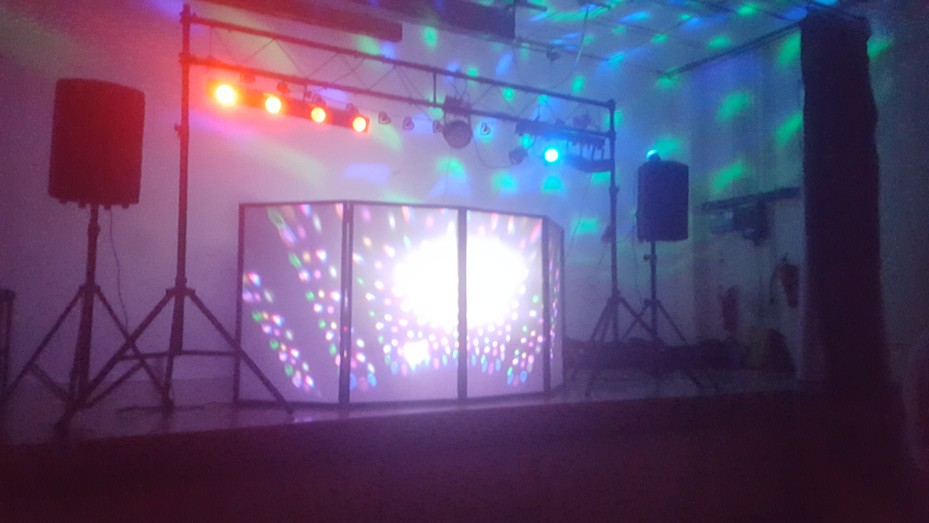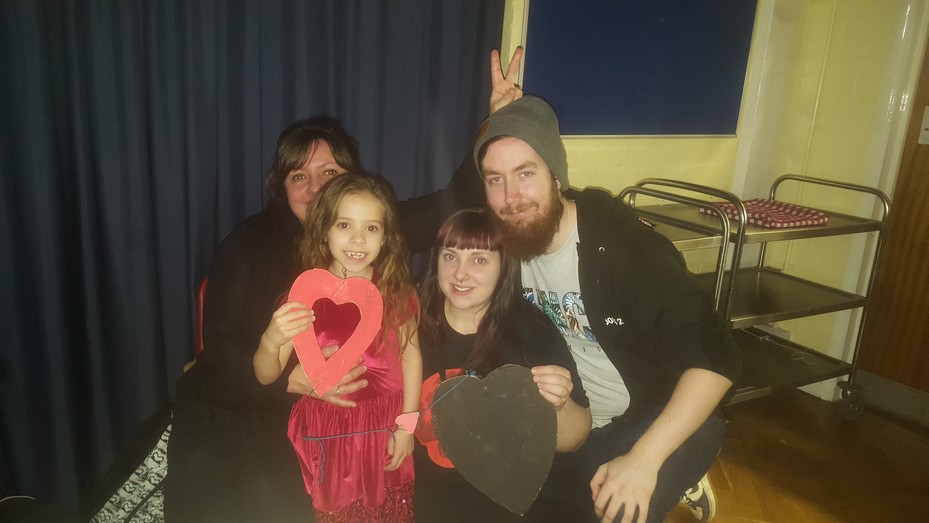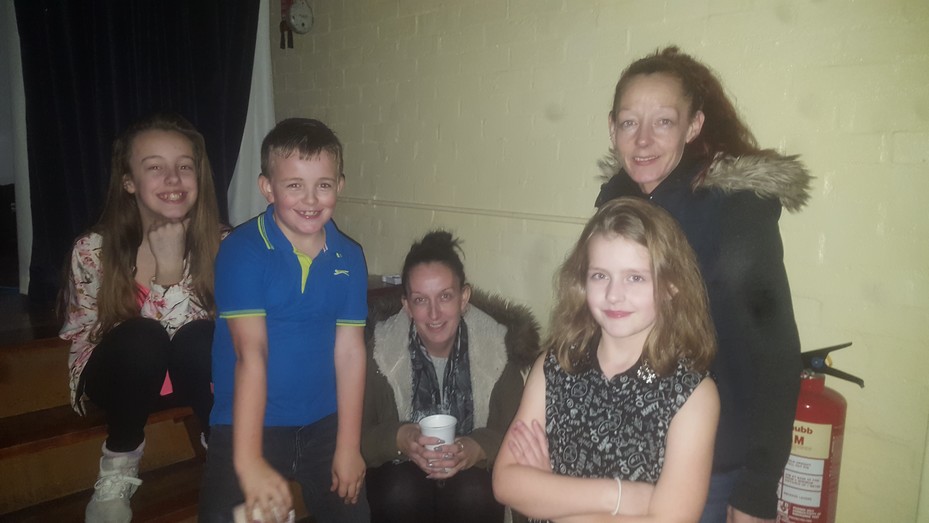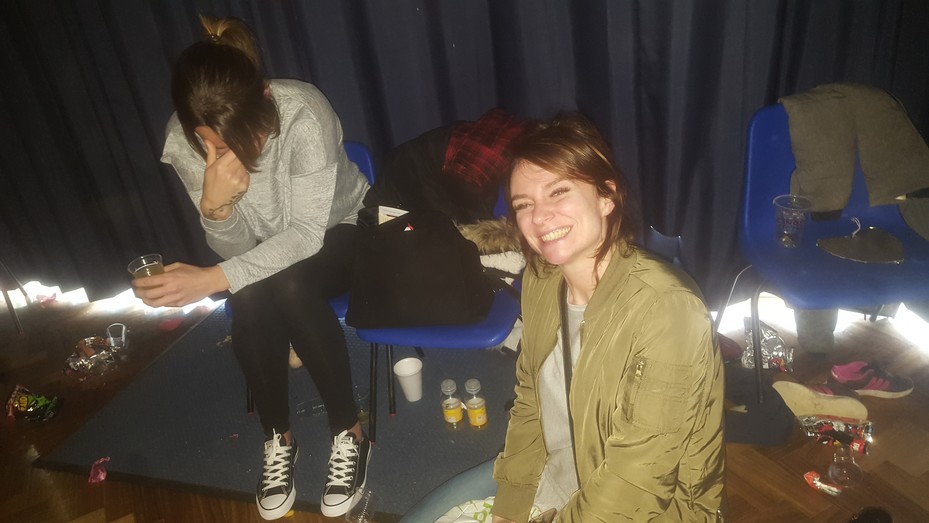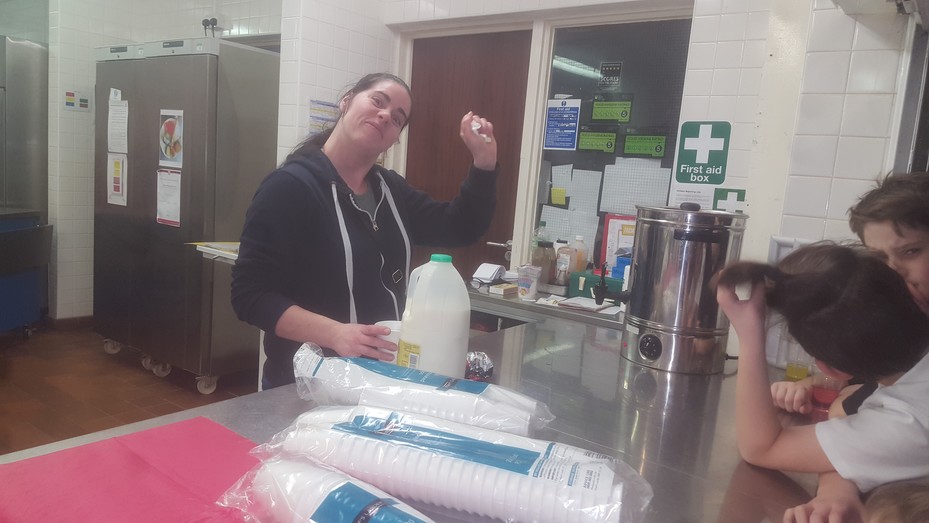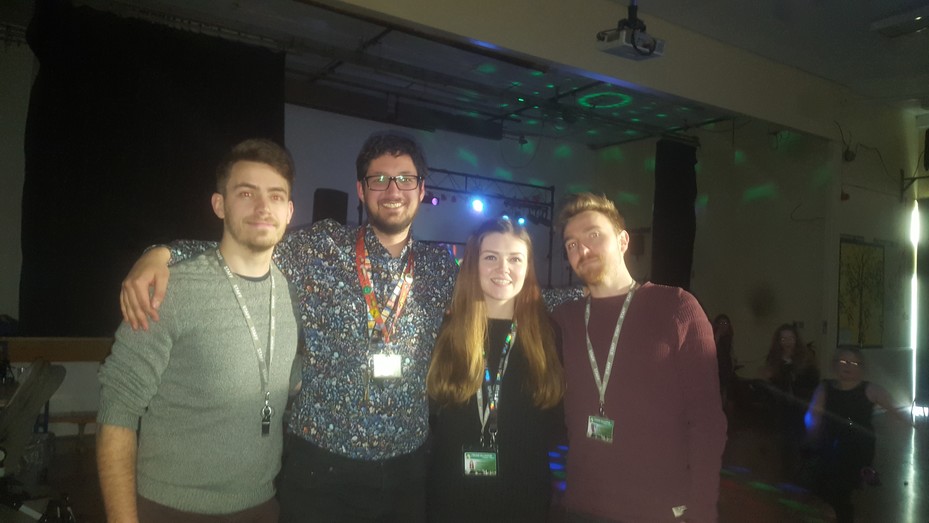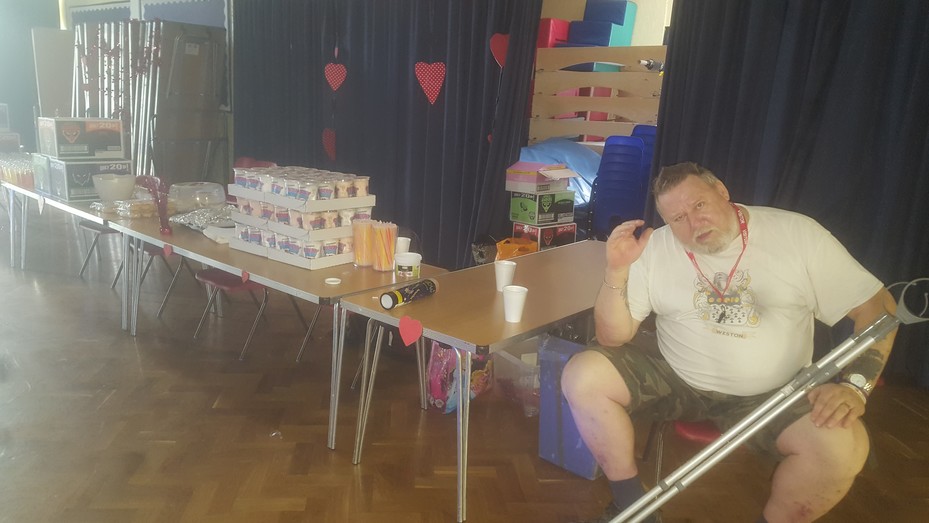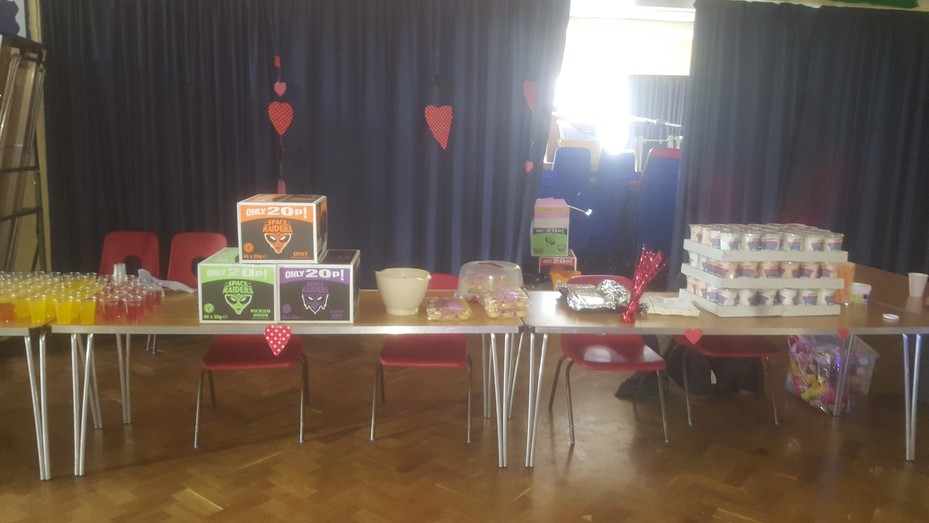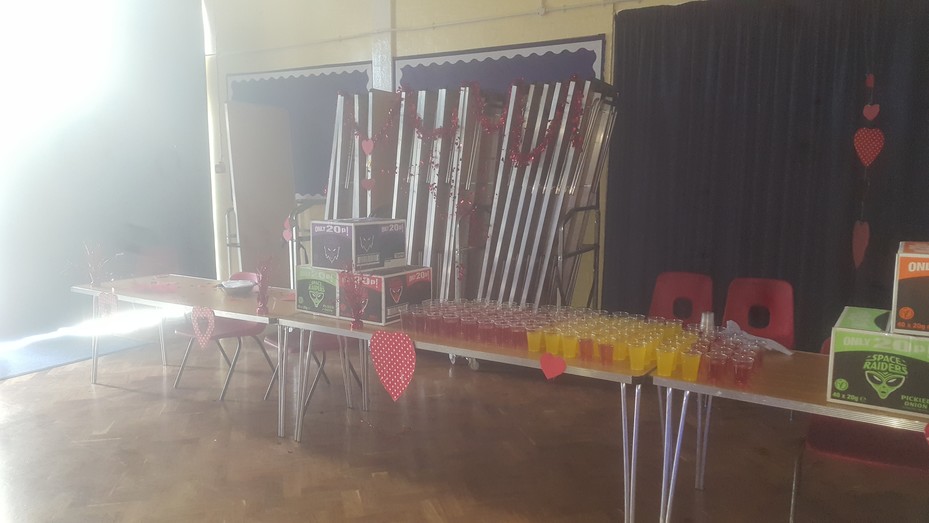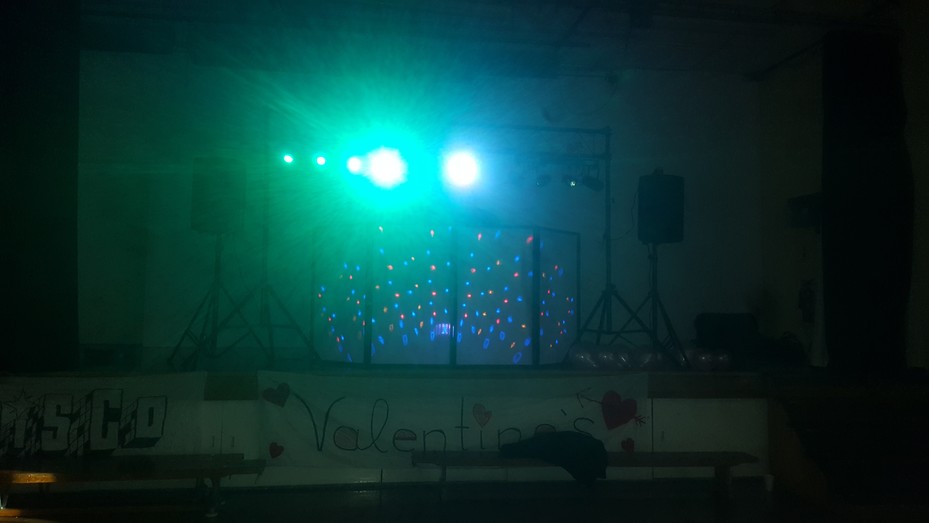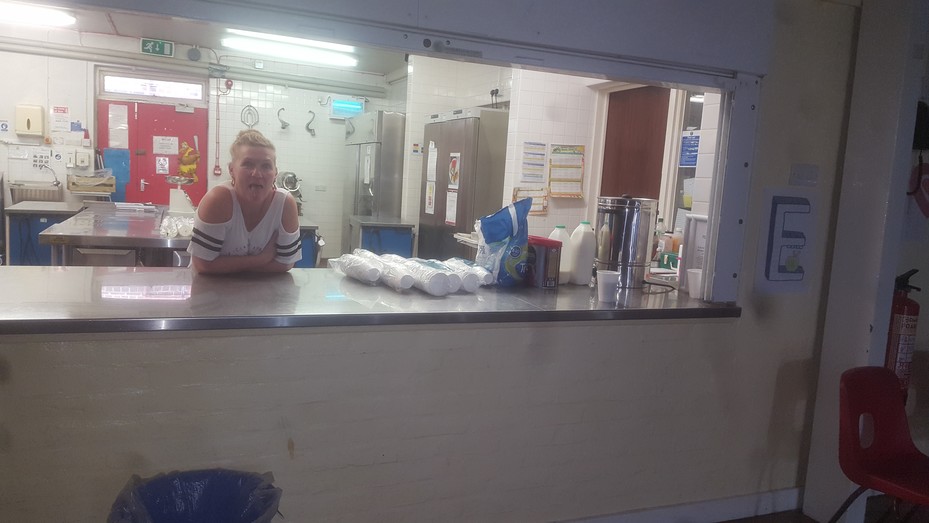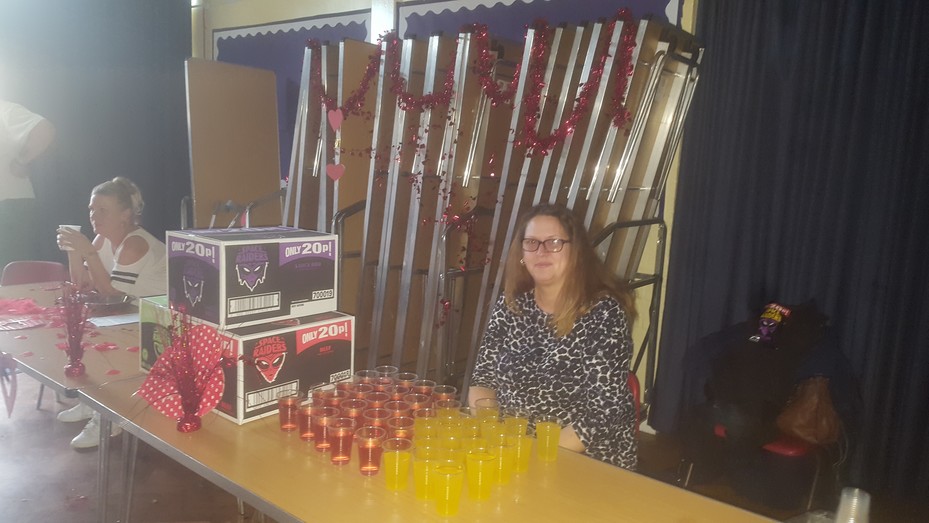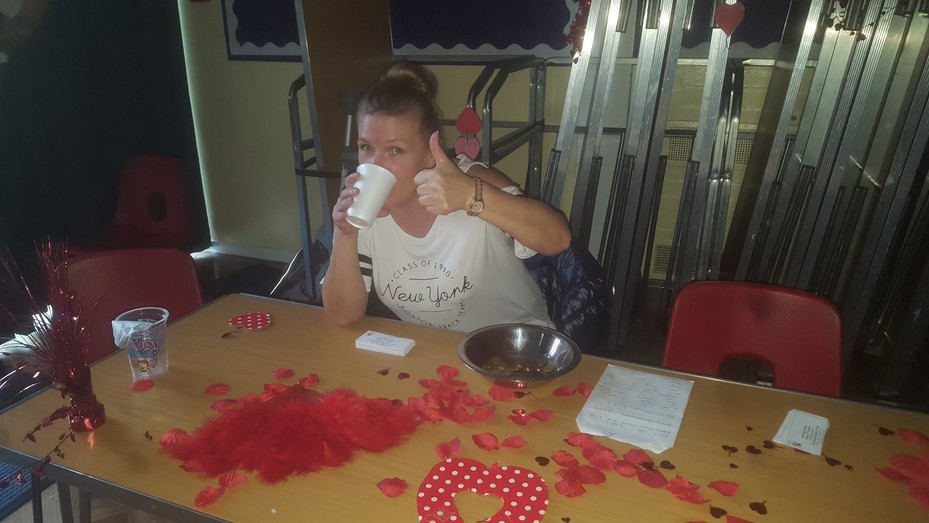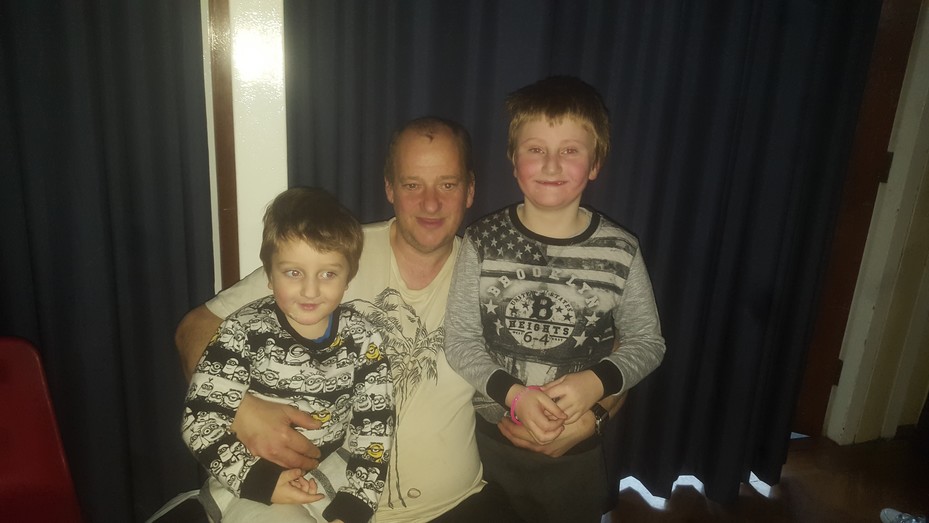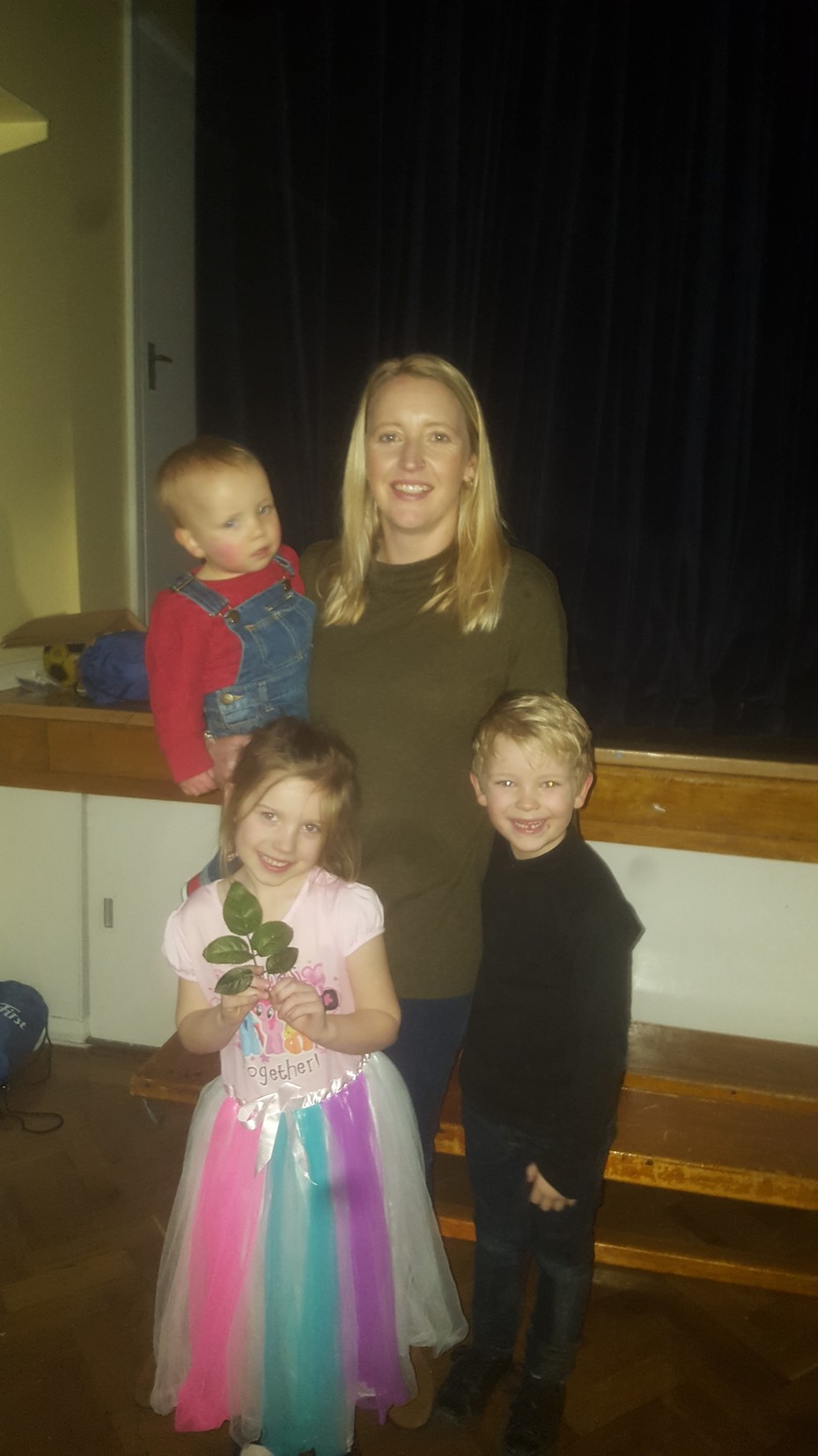 Cinderella
Oh yes we did! This year we put on a traditional pantomime with jolly songs, lots of laughs and two fantastic pantomime dames. Everyone had lots of fun!
If you have any great photos or videos please email them to me at
emmawaring@moulsecoomb.brighton-hove.sch.uk
Thanks!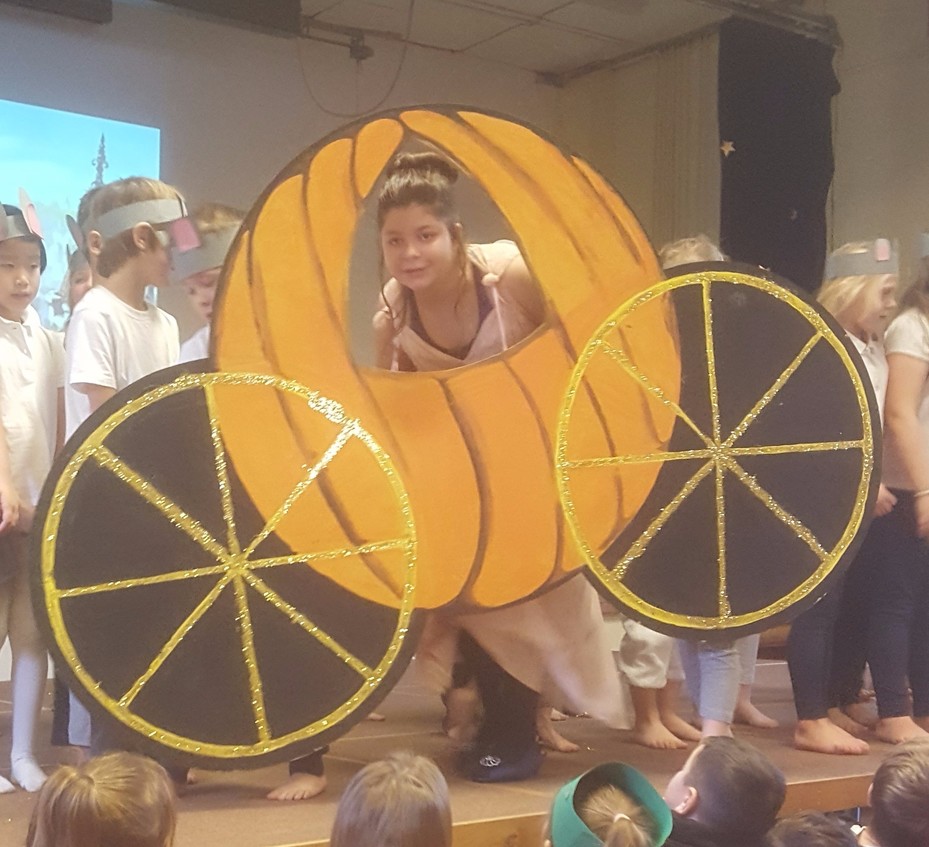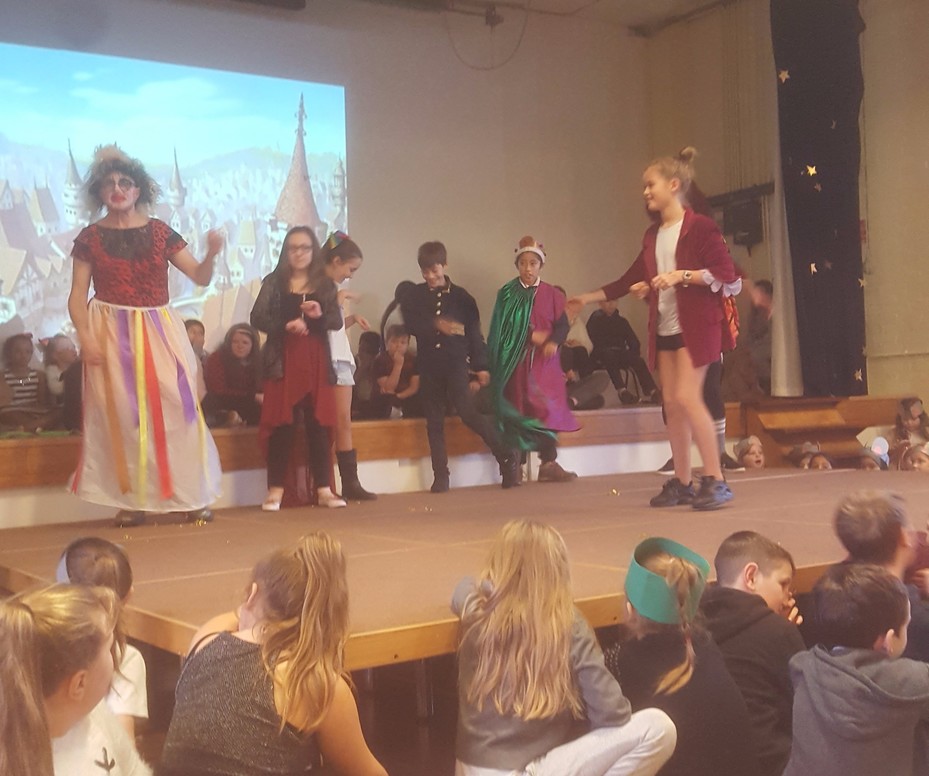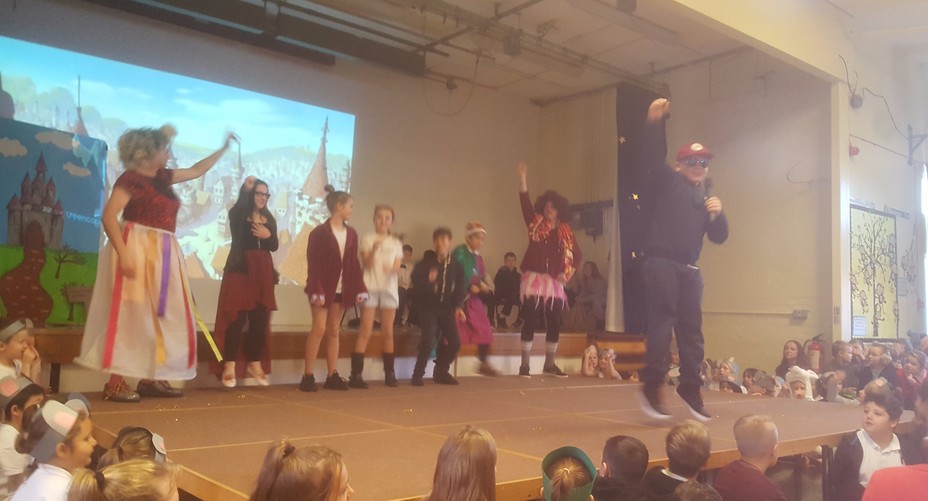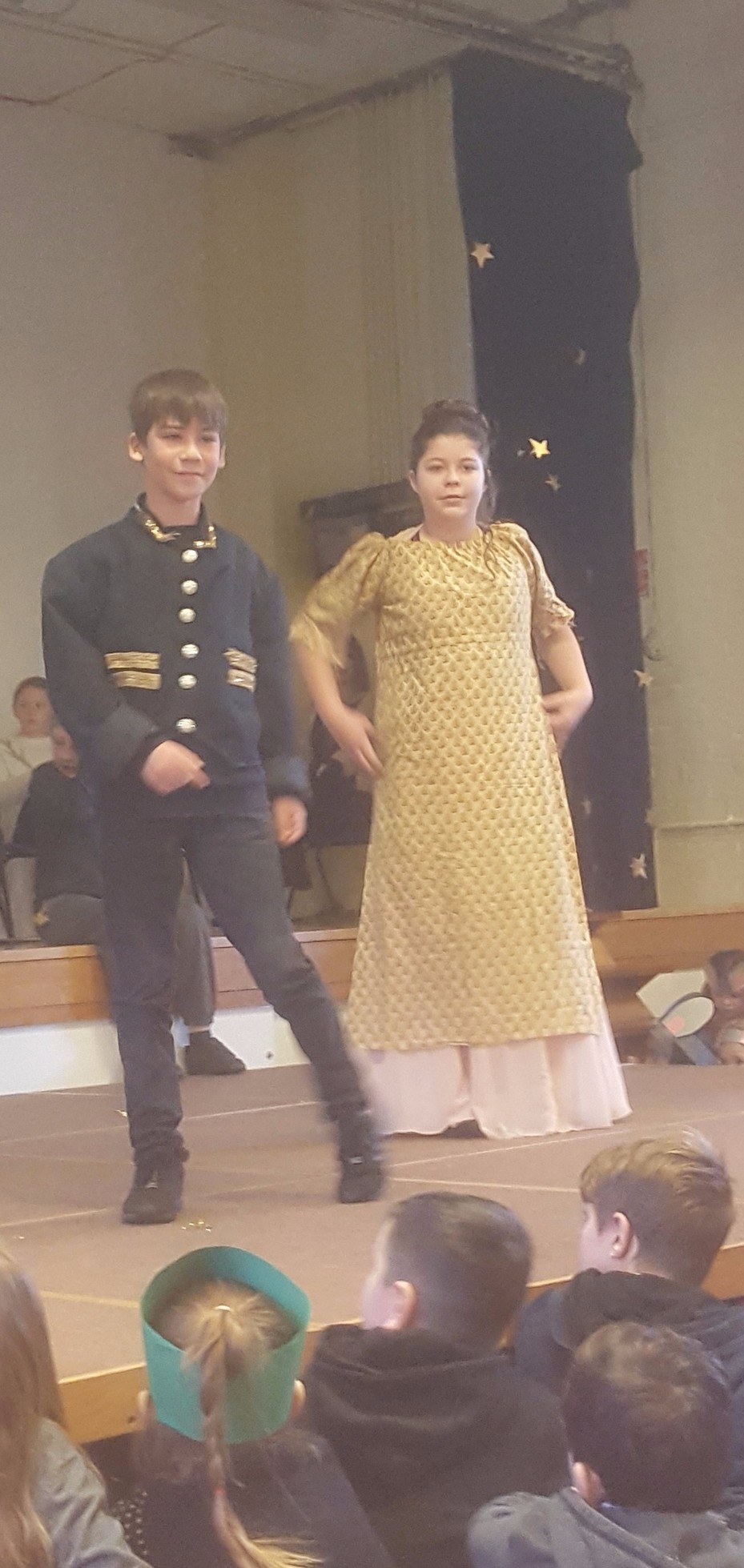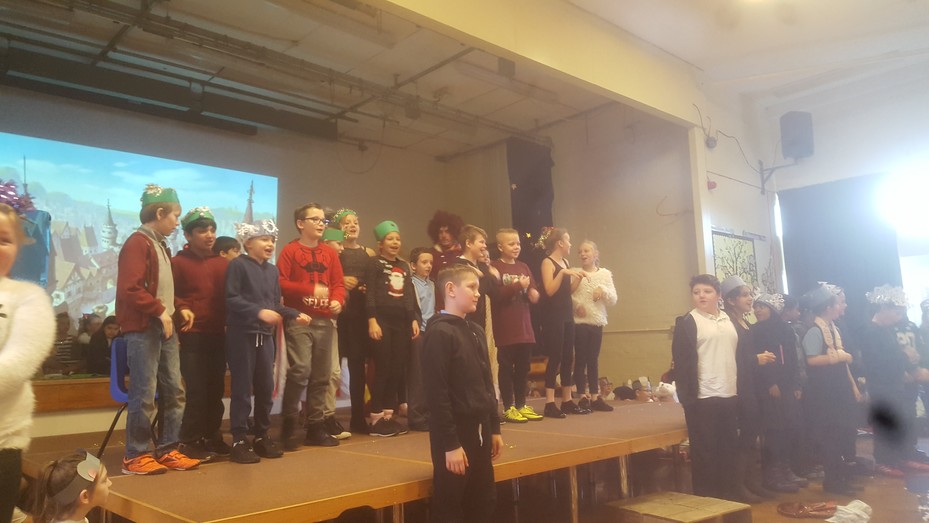 Lower School Nativity
The lower school put on their annual Nativity on the 5th and 6th December and it was fantastic as always! Lovely singing from all children and superb acting from Year 2 (and some Year 1s as well.) All the grown ups that came to watch were bursting with pride and we had lots of lovely comments as they left. A huge thank you to all the staff for their hard work in putting the show together.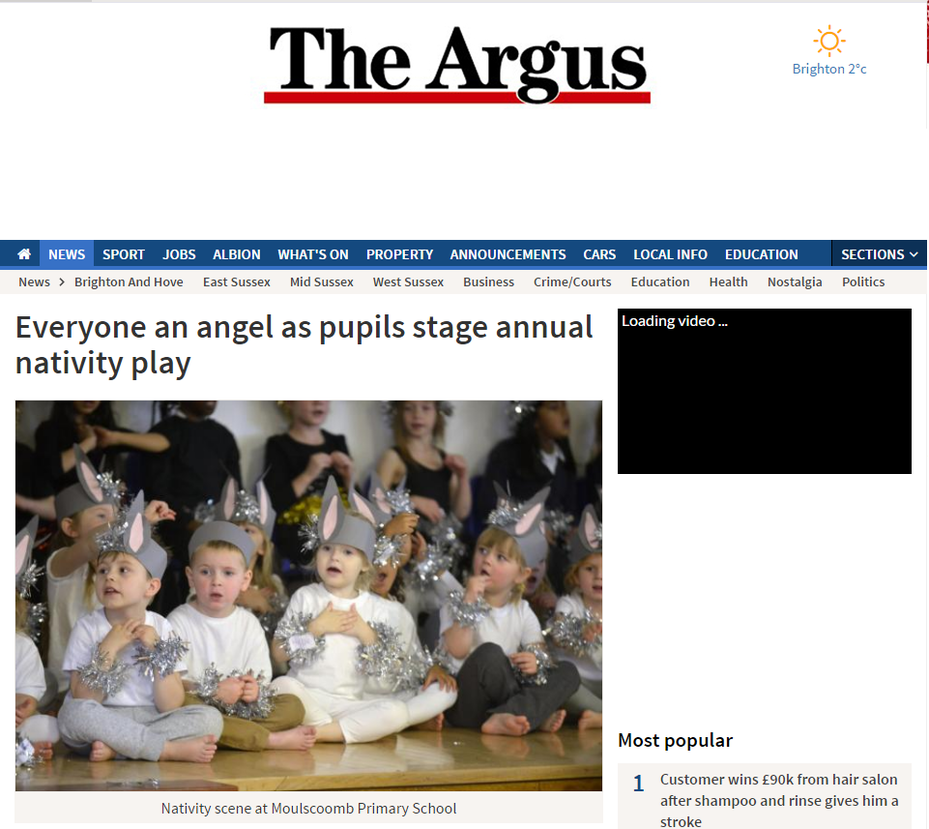 Children in Need
The whole school wore pyjamas to school to raise money for Children in Need! A great time was had by all and well done to everyone who donated to such a good cause.
Harvest Feast
Every September Year 5 prepare a harvest feast to share with the school. Using a traditional apple press to make apple juice, and cooking with ingredients harvested from the school, they spend the whole day getting the feast ready. A fantastic celebration of all the growing we do here at Moulsecoomb, and the Argus came along to document the day. Read the full article here http://www.theargus.co.uk/news/14794761.Pupils_cook_up_storm_for_harvest_fair/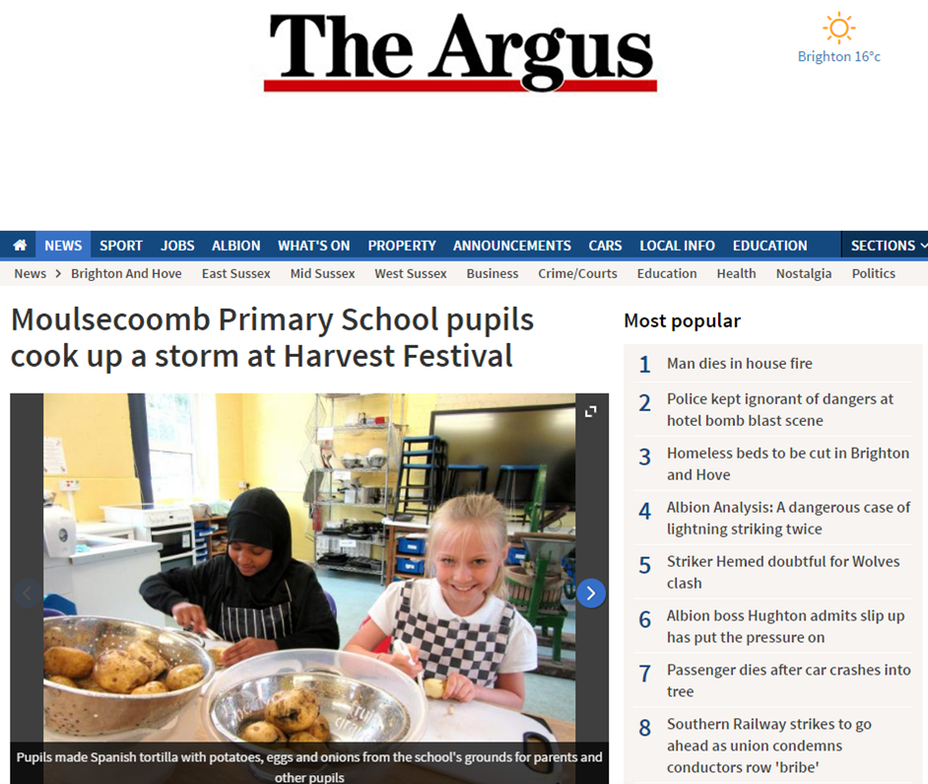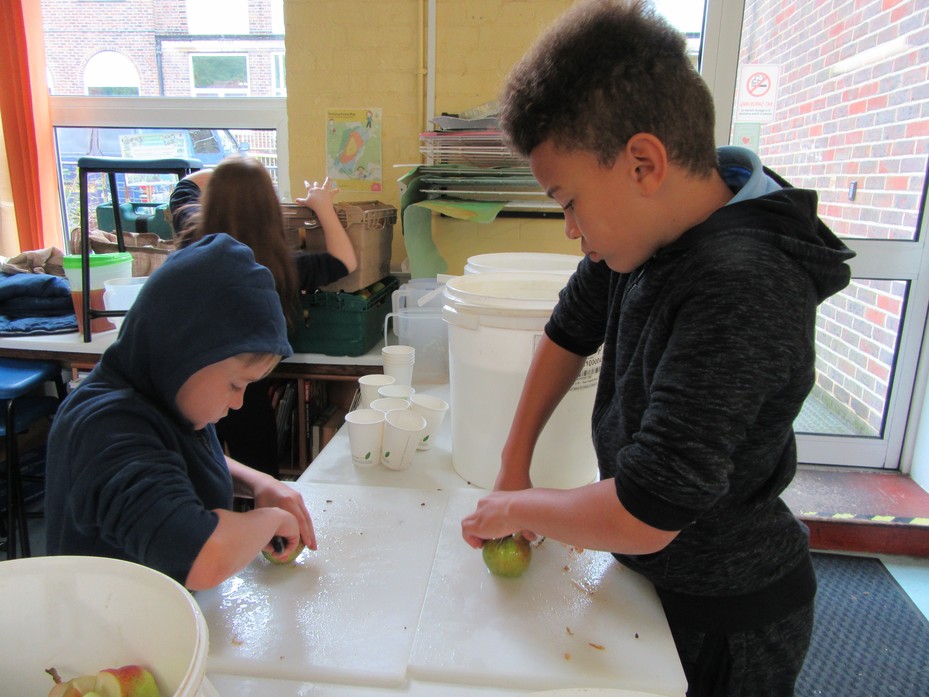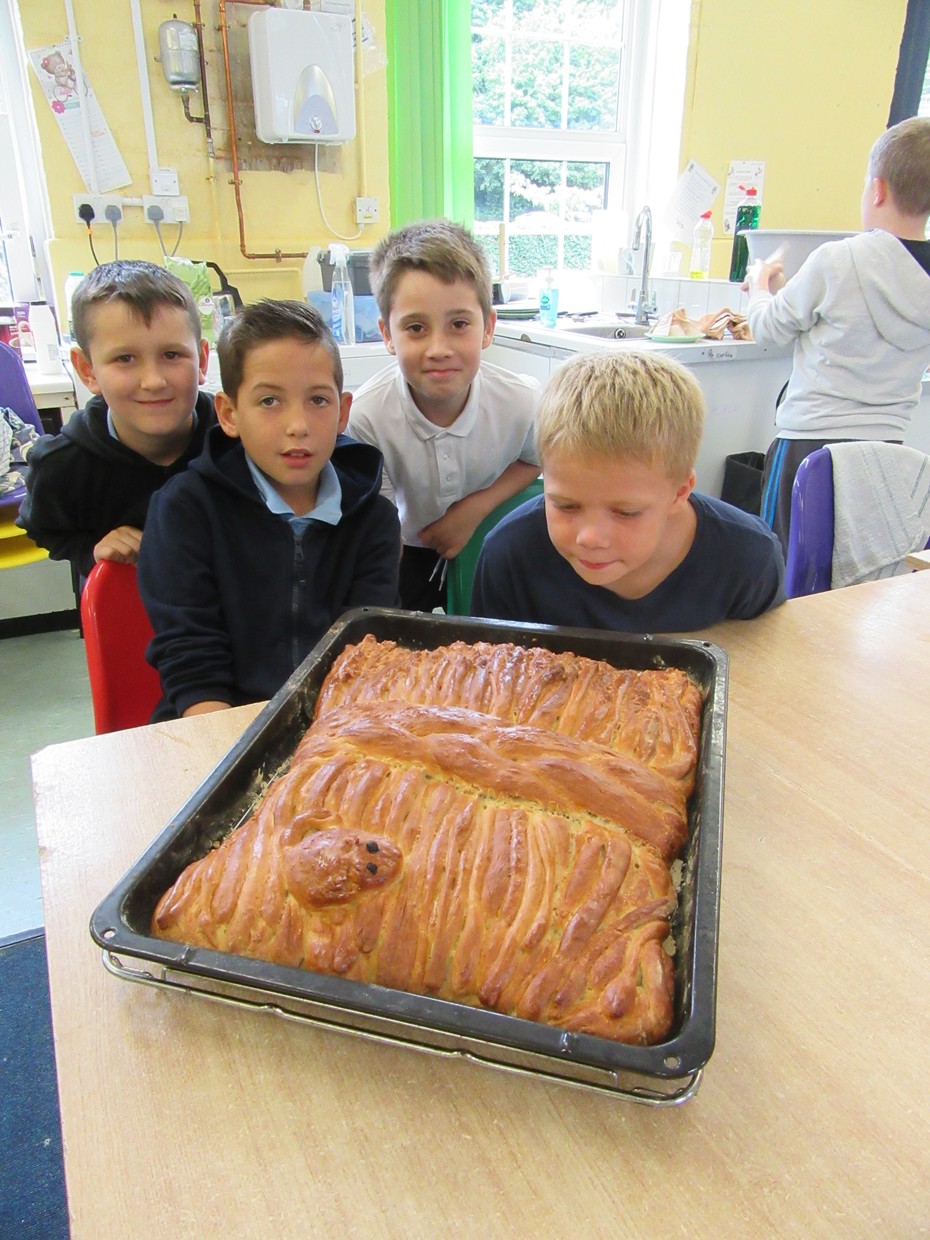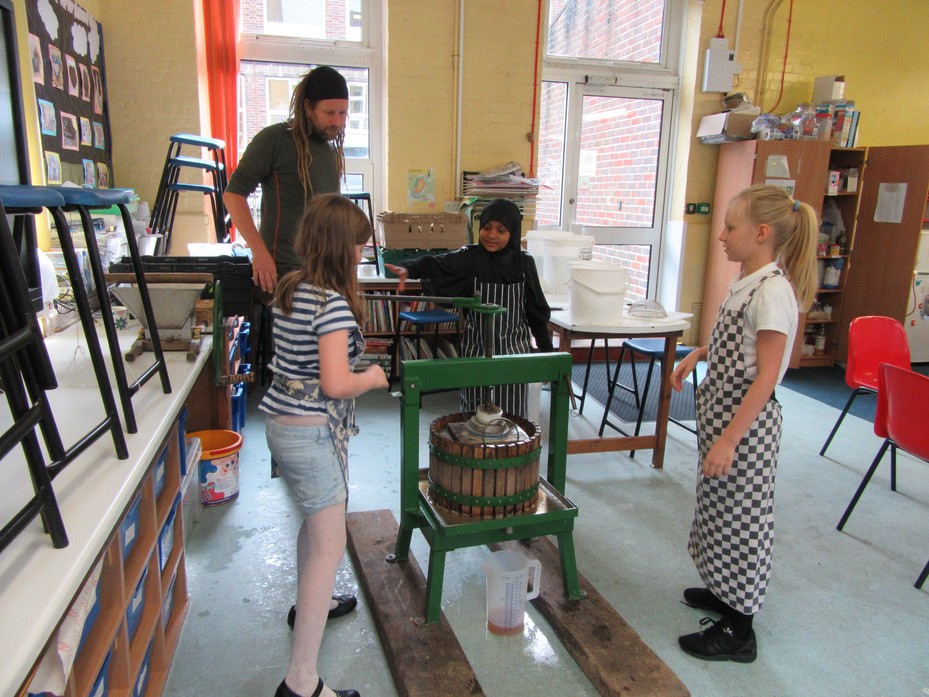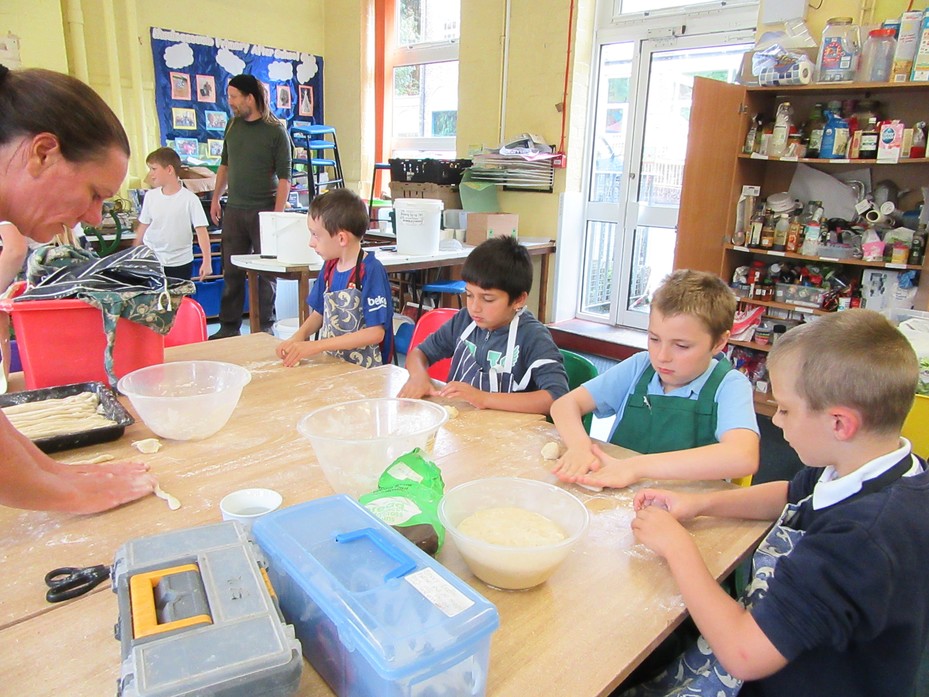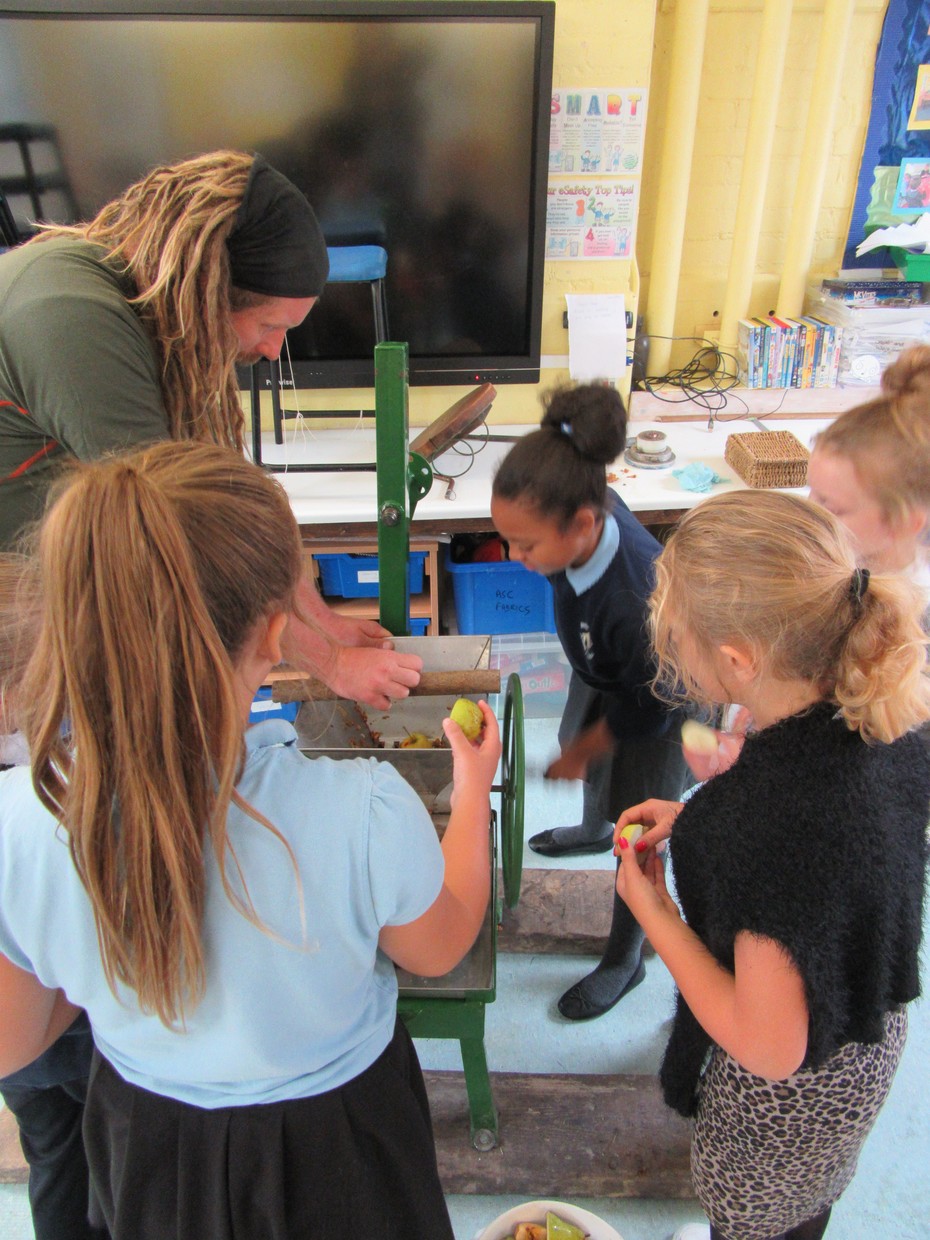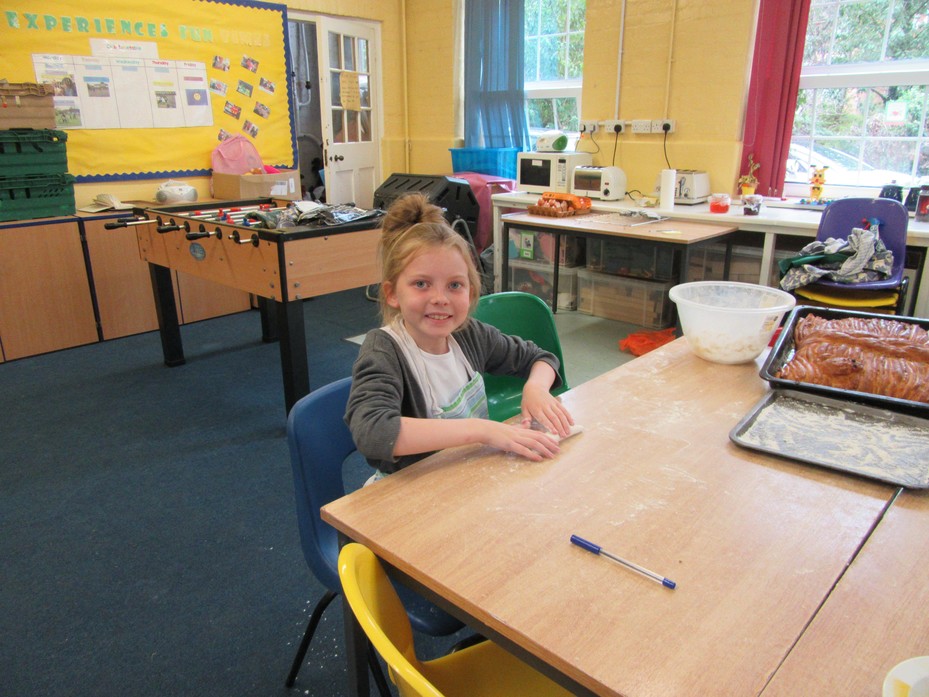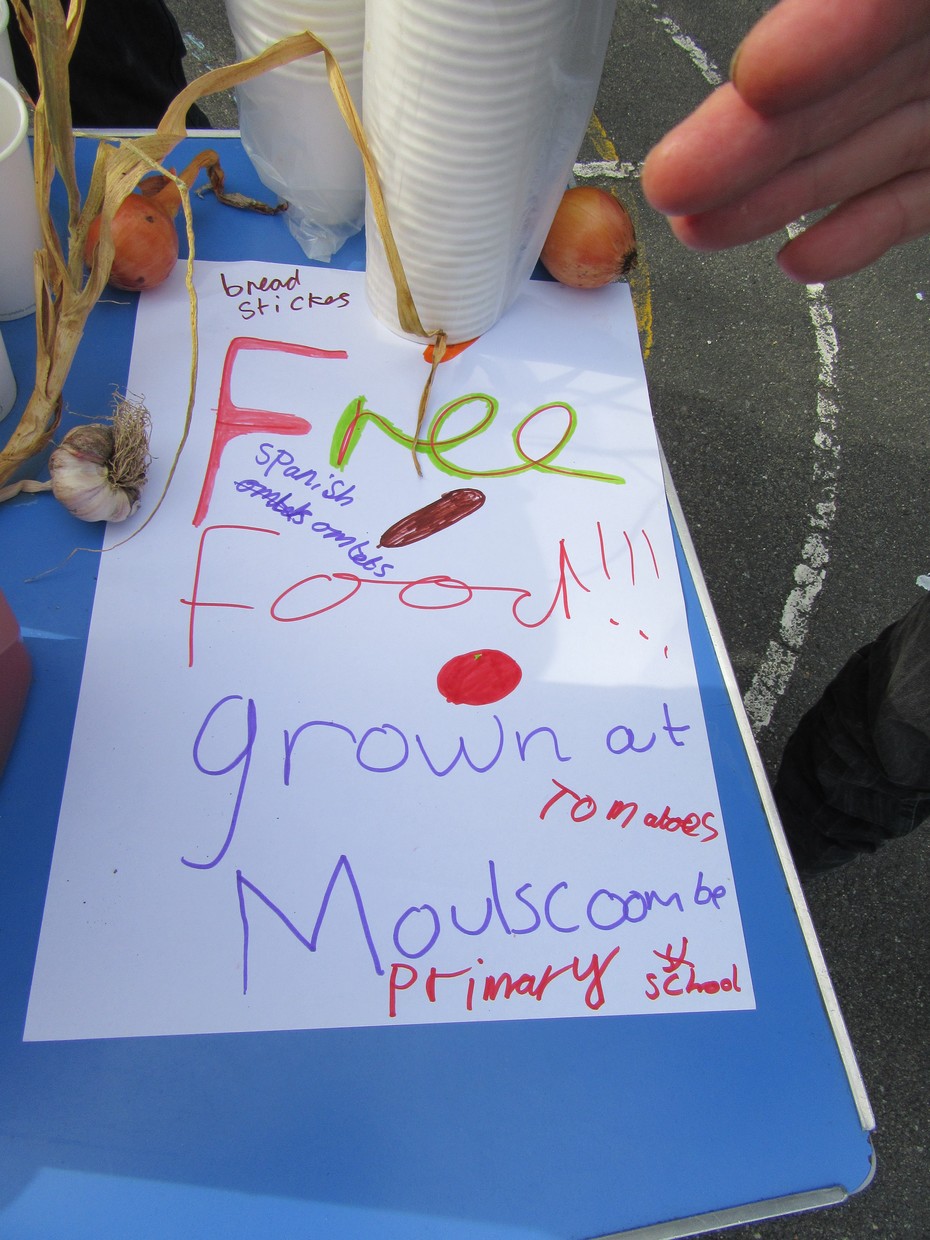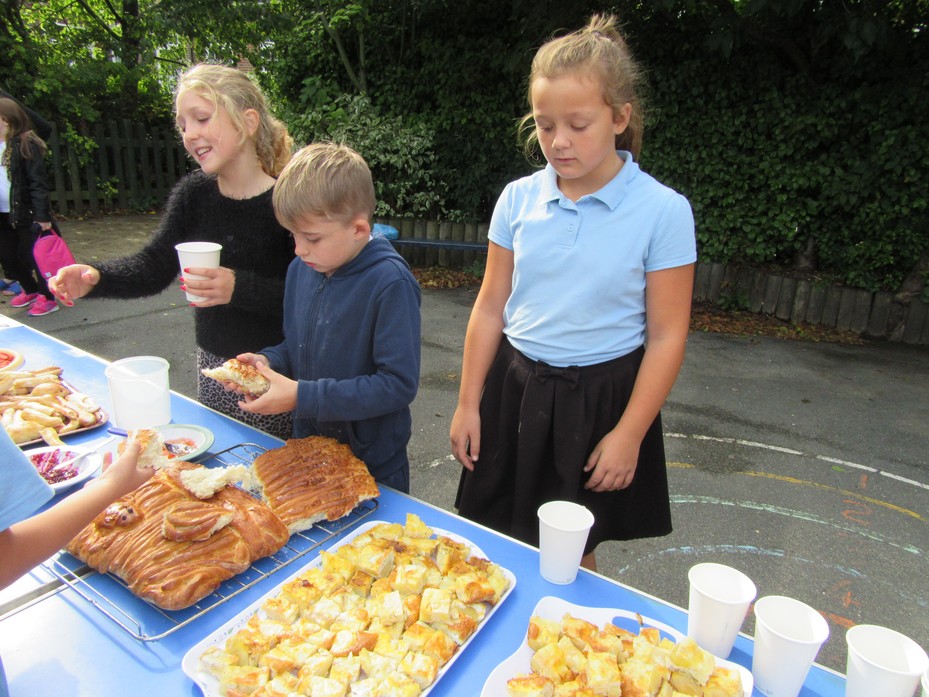 Summer Fayre
The Summer Fayre was on Saturday 16th July and was a huge success. The sun was hot, there were cold drinks from the Bevy and entertainment from Washington on the decks. There was an enormous turn out as you can see from the pictures and parents, staff and local people gave up their time to make it a truly memorable day. A massive thank you to all involved, particularly Lana and the PAGE team.