Sea Otters and Starfish's Trip to Drusillas
It was a very hot morning in Sea Otter's Class. After we had finished the register, we got on to The Big Lemon Coach and zoomed off to Drusillas Park. Everybody on the coach was excited and chatty.
When we go there we saw Mrs Waring! We all said hello and waited to get in to the park. We started to look at the animals and saw lots of different cheeky monkeys! Then it was time for our learning talk with James. He showed us lots of British wildlife such as hedgehogs, snakes, bats and newts and even some dried up frogs! Some children were frightened when the snake came out, but most of us stroked him - his name was Maize.
After all this excitement our tummies were rumbling so we went to eat out lunch. We even got ice creams! It was very very hot.
Next we realised we did not have a long time left so we split into groups to explore. Everybody went to different places such as, the soft play, the maze, Hello Kitty Land, Go Safari Park and the Get Wet fountains. It was so much fun!
Finally it was time to go back to school. We got on the coach again and waved goodbye. We had such a special day.
In Literacy we have been learning about adjectives and using them to describe the Gruffalo. We have shared and swapped them to see how it changes our descriptions, we think the Gruffalo is a nice, kind and shy!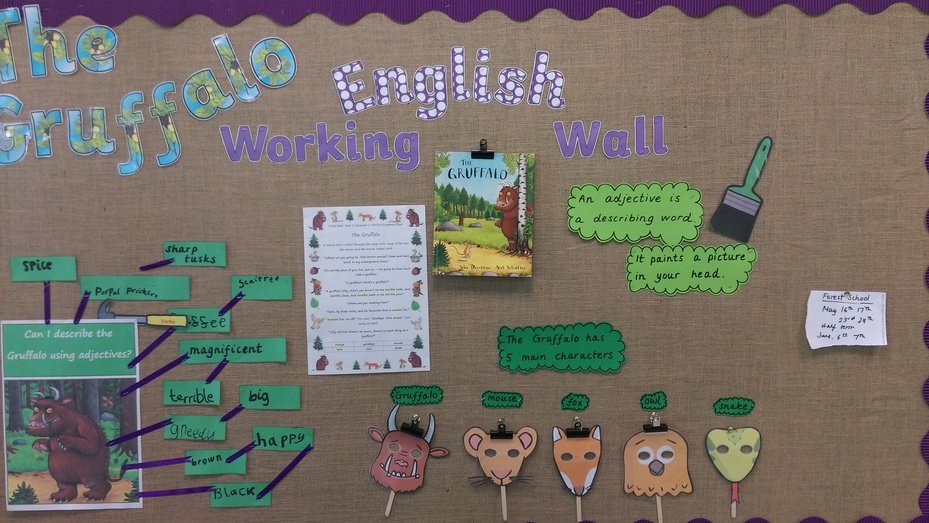 In Science we have learnt about deciduous and evergreen trees. We painted our own to add to our forest.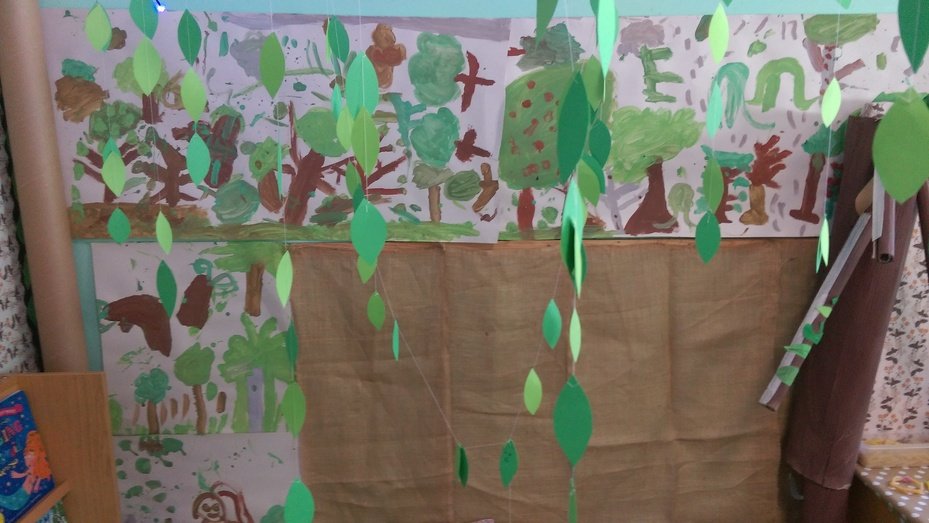 We are learning about British wildlife and woodlands. We have been exploring our own fairytale forest at school and discovered lots of bluebells growing there, then we looked at some other British forests such as Arlington Woods which is nearby, and Sherwood Forest where Robin Hood comes from.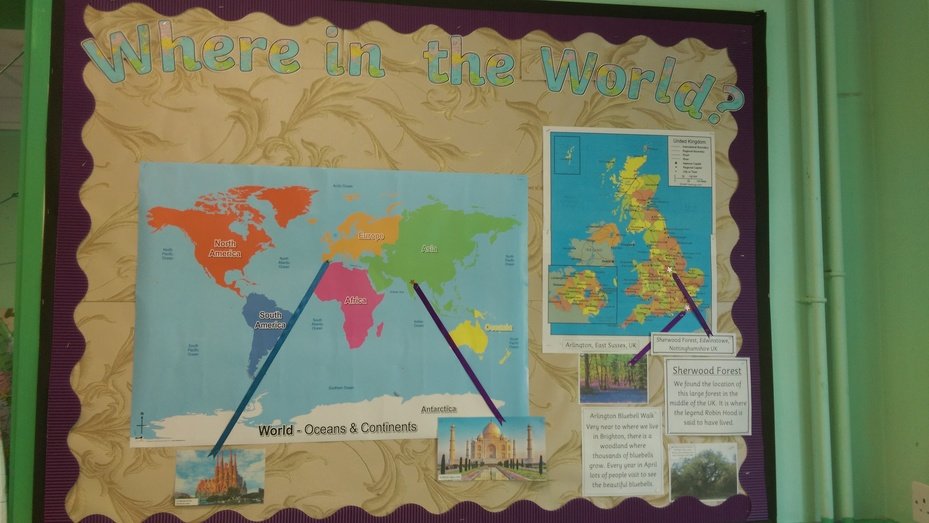 We have talked about how to look after woodland to keep it safe for the animals that live there, and we cleared up any litter we could find. We have recreated Andy Goldsworthy sculptures in the wild.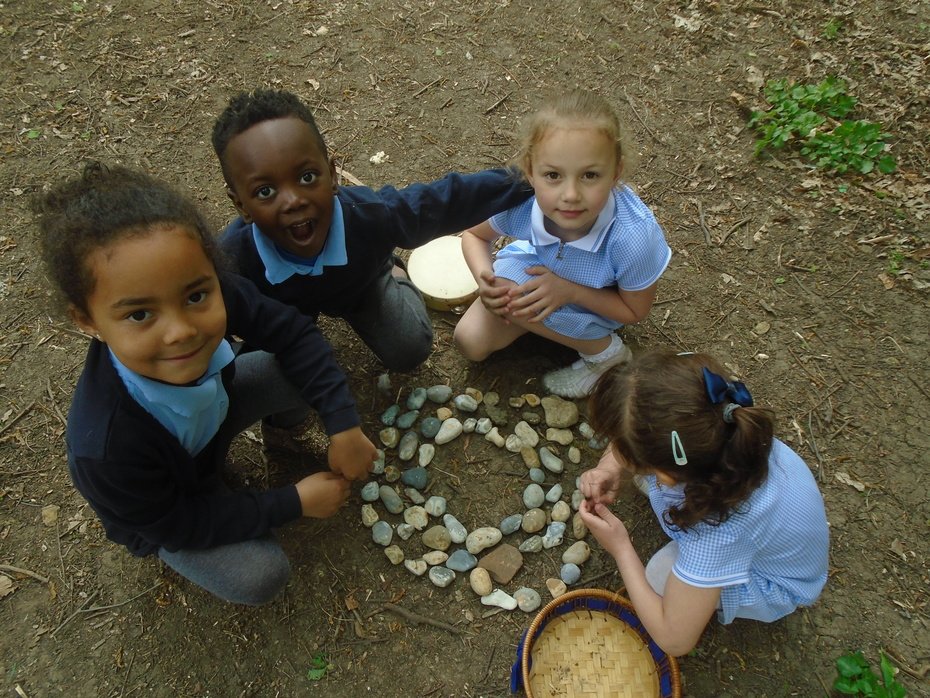 Here are some pictures from our scuba visit.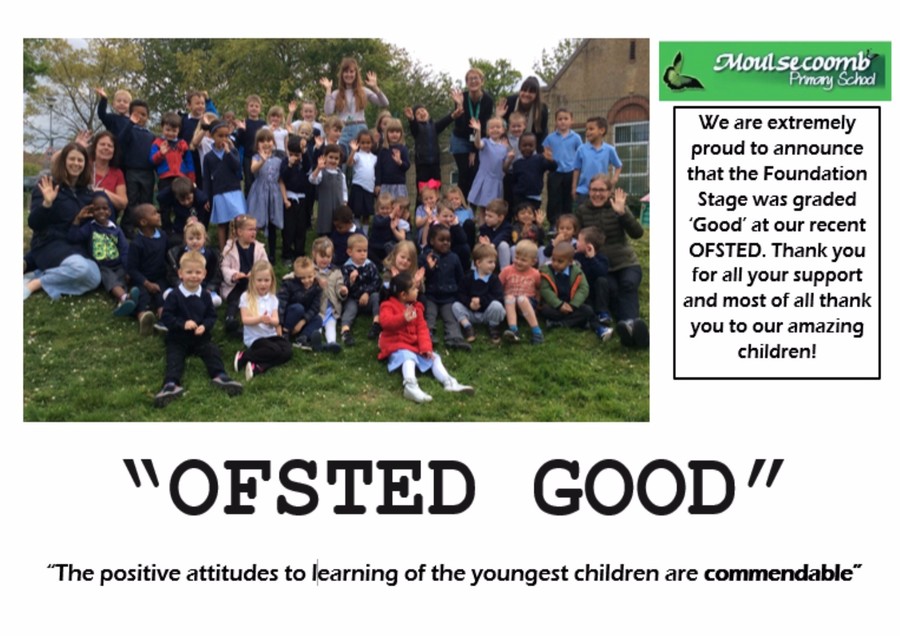 This term our topic is Splash